Bike-Friendly Business Application
Join the PA Route 6 Bike-Friendly Business Program
Thank you for your interest in joining the PA Route 6 Bike-Friendly Business Program. Before filling out this application, please ensure that you meet the basic criteria listed below. Once you've submitted the application, please allow PA Route 6 Alliance up to 30 days to approve your business, add the listing to the website, and send you a welcome packet.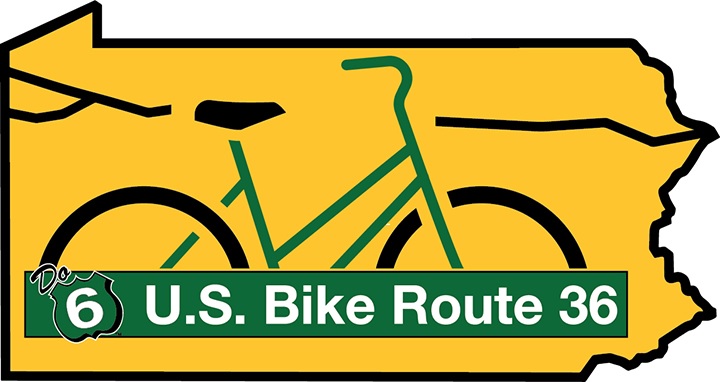 To Be Approved as "Bike-Friendly," a Business Must:
Be a current member of their County's Convention & Visitor's Bureau (CVB)
Be friendly and welcoming to bicycling visitors
Provide hospitality training to all staff and ensure all staff can answer questions about cycling PA Route 6 and surrounding areas
Provide at least 3 of the following:

Bike cleaning station
Bike floor pump and tools for repair and/or bike mechanic available to hire
Bike maps and area information
Complementary lock for bikes while at the business 
Designated bike parking area in close proximity (bike rack, secure courtyard)
Electronic charging available for devices 
Free water bottle refill 
Long-term vehicle parking for visitors taking multi-day bicycling trips
Public restroom 
Shipping available for customer purchases 
Wifi

Lodging properties must provide secure and dry bike parking for overnight guests, by allowing bikes in guest rooms or providing space in a locked storage room.
Camping properties must accommodate bicyclists who arrive by bike without a reservation. If full, this could mean allowing bicyclists to set up their tent for one night in a day-use area.
Download the PA Route 6 Bike-Friendly Business Checklist for more detailed information and to prepare for the application form below.
About the Bike-Friendly Business Program
Download the Bike-Friendly Checklist
Find Bike Shops & Resources on 6
Submit Bike Loops, Shops, Clubs, & Events!
PA Route 6 on Ride with GPS