The Pennsylvania Route 6 Artisan Trail
Welcome to the PA Route 6 Artisan Trail!
Northern Pennsylvania's rich history, diverse regions, and friendly people come together to produce a vibrant culture of craftsmanship and creativity. On the PA Route 6 Artisan Trail, you'll find inspiration, entertainment, education, and great shopping, too.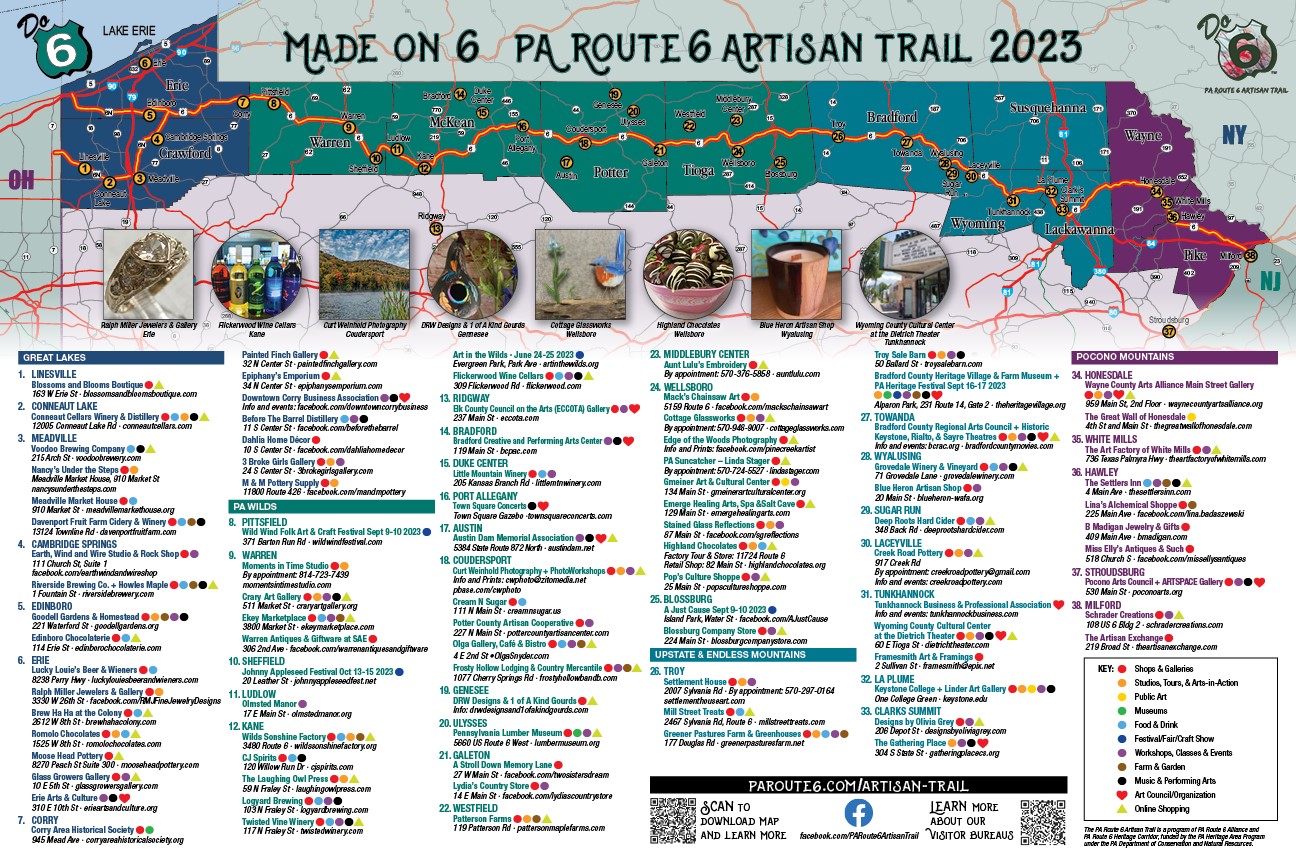 Search for Artisans & Sites Along the Rt. 6 Artisan Trail  Search for Members of the Artisan Trail by location, region, county, type, or medium.
Explore the Artisan Trail Member Directory  Find a complete list of  current Artisan Trail Members, from west to east along Rt. 6.
Can't Visit in Person? Shop the Rt. 6 Artisan Trail Online!
See Route 6 Artisans who offer online shopping options and digital gift cards HERE!
PA Rt. 6 Artisan Trail FAQs
How did the PA Rt. 6 Artisan Trail get its start?
The PA Route 6 Artisan Trail began in 2004 with the goal of raising awareness of the arts and creative industry of the Route 6 Heritage Corridor. The trail now boasts a network of 400+ northern Pennsylvania artisans, creative businesses, cultural organizations, tourism businesses, and arts supporters. Encouraging the success of these artisans and arts organizations has proven to enhance the economy, culture, and quality of life across the region.
What kind of art do artisans create?

The Rt. 6 Artisan Trail includes the highest quality of artisans, but we are far from pretentious in Northern Pennsylvania. We value makers of every style and medium. Artisan Trail members include soapmakers, potters, woodworkers, fiber artists, fine jewelers, handcrafters, painters, and so much more!
Where can I see artisans and their creations?
Inspiration can be found in many types of venues along the Route 6 Artisan Trail. Stops along the trail include artists' studios, fine art galleries, cultural museums, antique shops, craft breweries, community theaters, arts organizations, arts festivals, and more!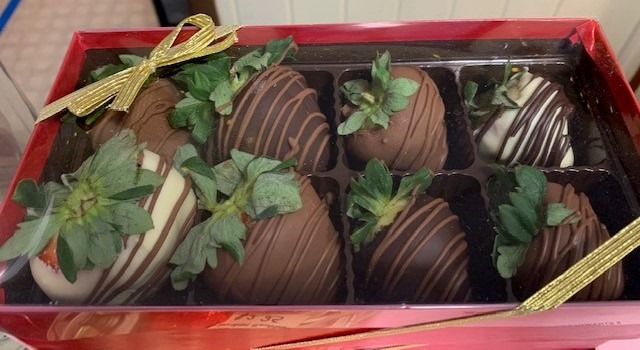 Shop the Artisan Trail Online!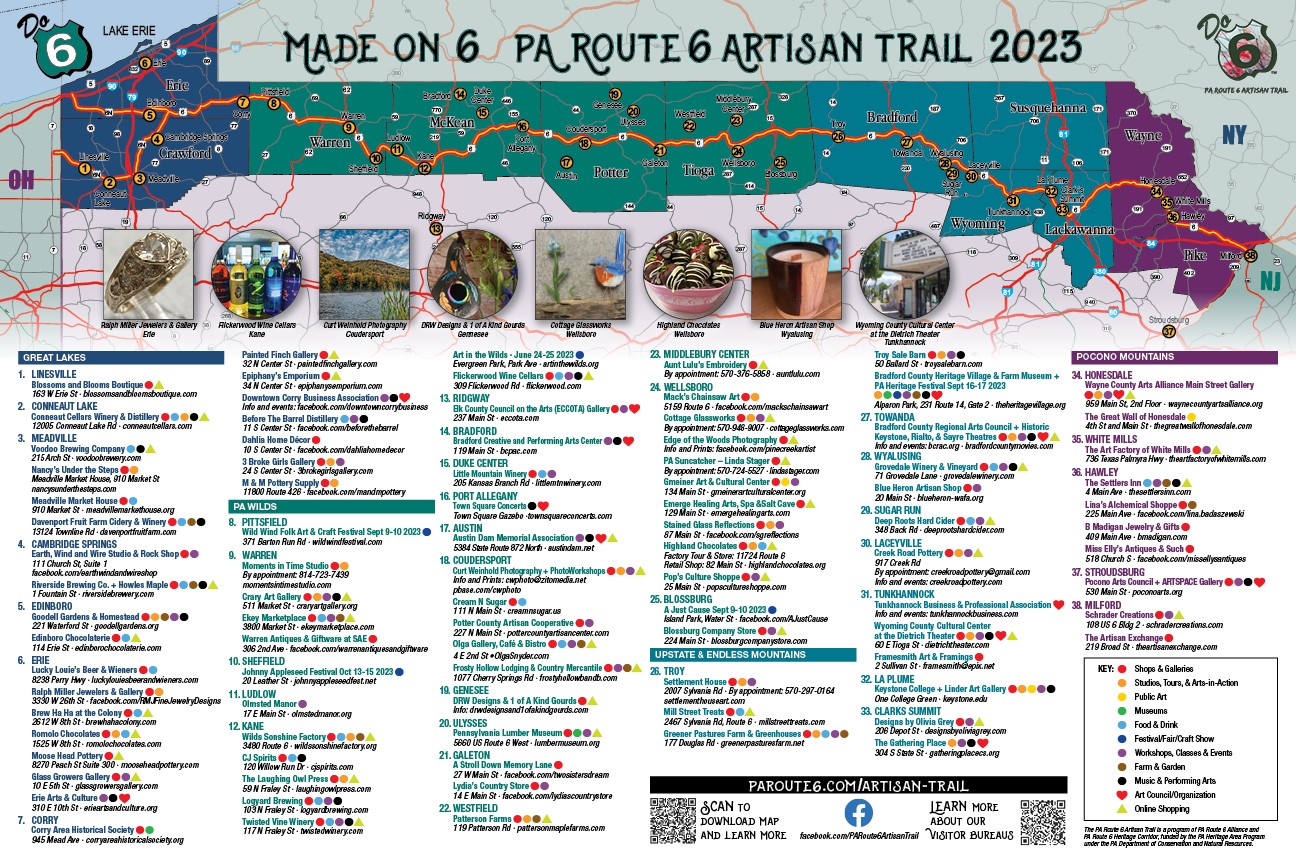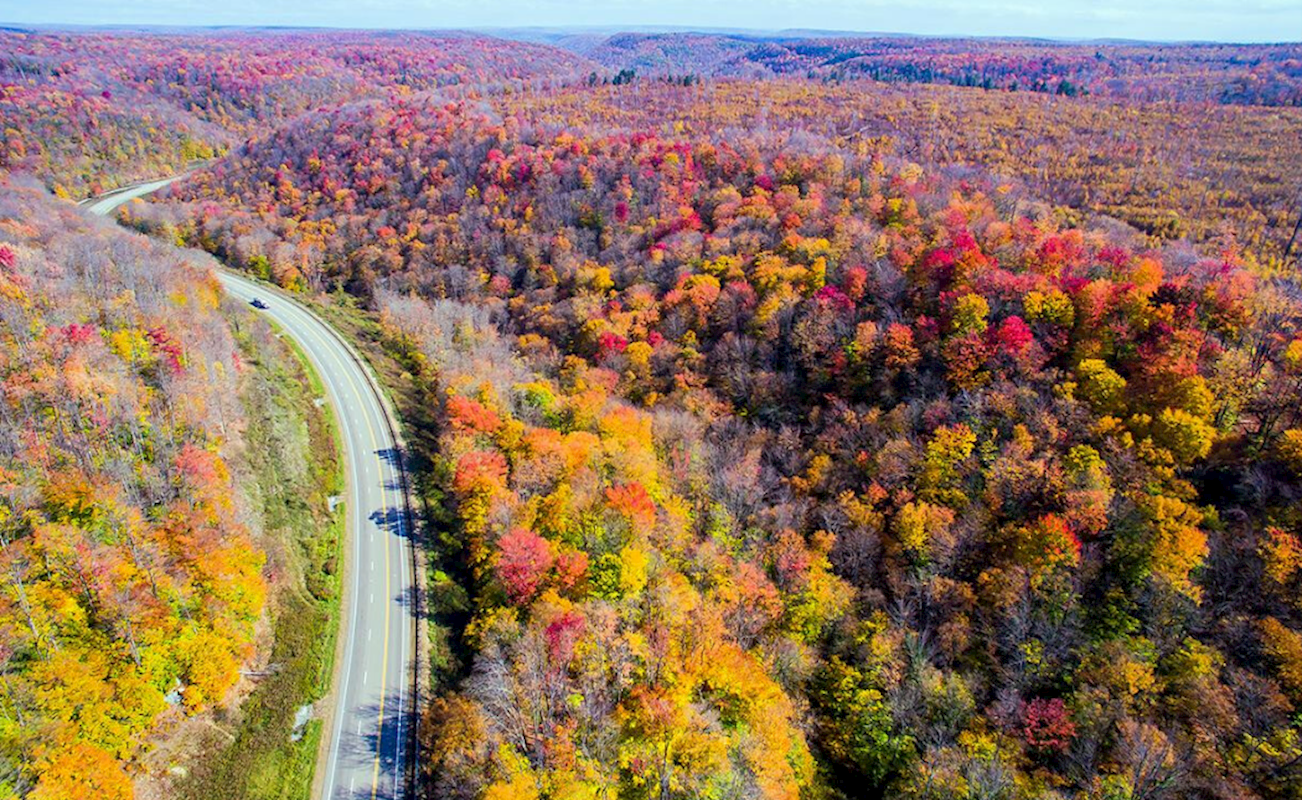 PA Route 6 Heritage Corridor