Spend Christmas on PA Route 6!
A Classic Christmas in Northern Pennsylvania
Planning a Christmas vacation in PA? Or, looking for ideas for a memorable holiday staycation? The Route 6 Heritage Corridor of northern Pennsylvania is the perfect place to take a break from the holiday hustle and experience a magical "classic Pennsylvania Christmas."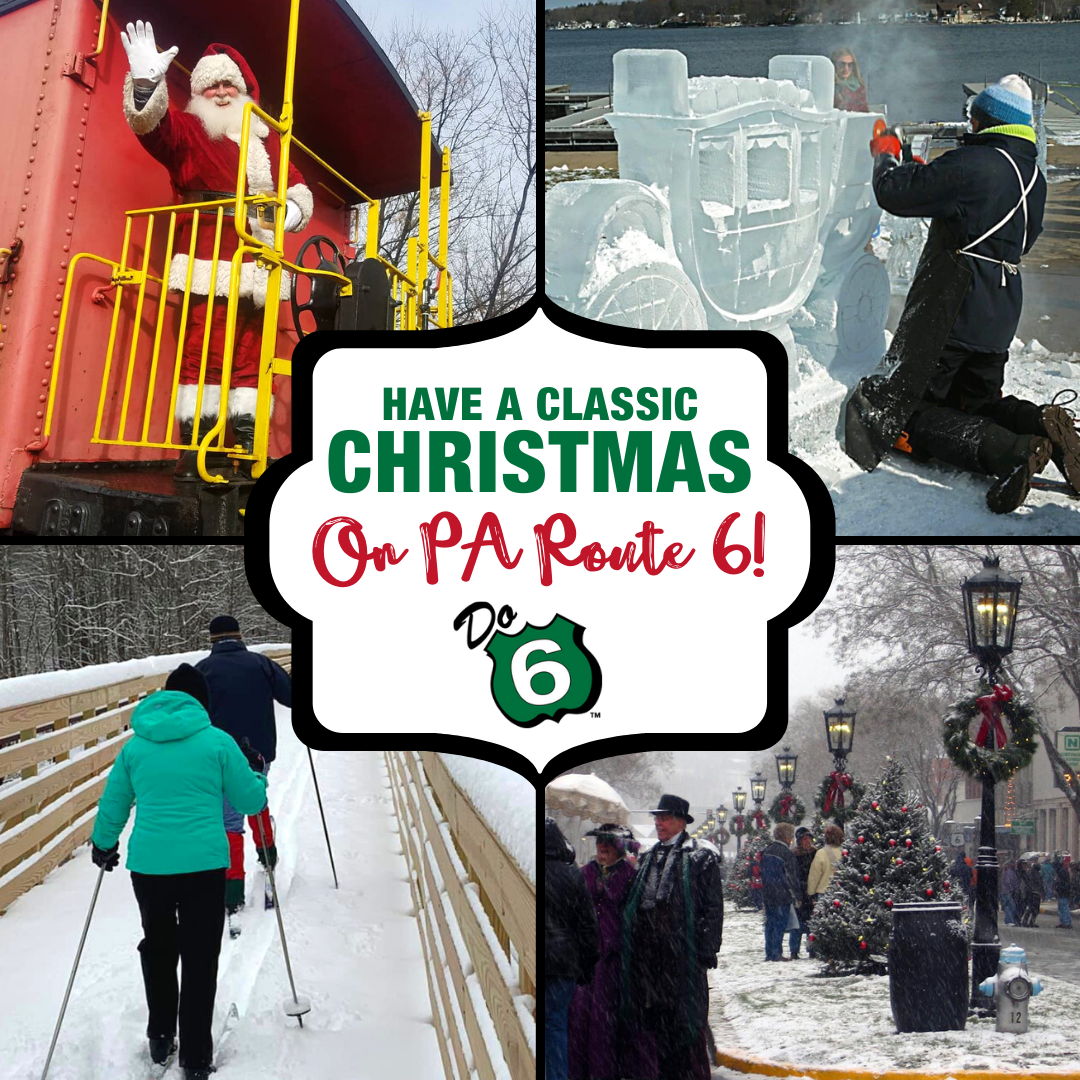 6 Ways to Have a Classic Pennsylvania Christmas – on PA Route 6!
1. Go Back in Time – The rich heritage of the Pennsylvania Route 6 Region lends itself perfectly to a nostalgic holiday season. Check out seasonal exhibits at historical societies and museums, do some antique shopping in a Heritage Community, or take a snowy stroll through one of the many historic districts in our Heritage Communities.
2. Shop Small – It's more important than ever to support small businesses, so why not get your holiday shopping done in the small towns across Route 6? You'll find downtowns full of candy shops, art galleries, professional jewelers, general stores, gift shops, smalltown department stores, and more. Plus, many communities host special "shop small" events and merchant promotions throughout the holiday shopping season.
3. Go on a Holiday Train Ride – Visit the many railroads and rail museums along Pennsylvania Route 6 to have a train-themed Christmas vacation. Some offer "Santa Trains" and holiday excursions!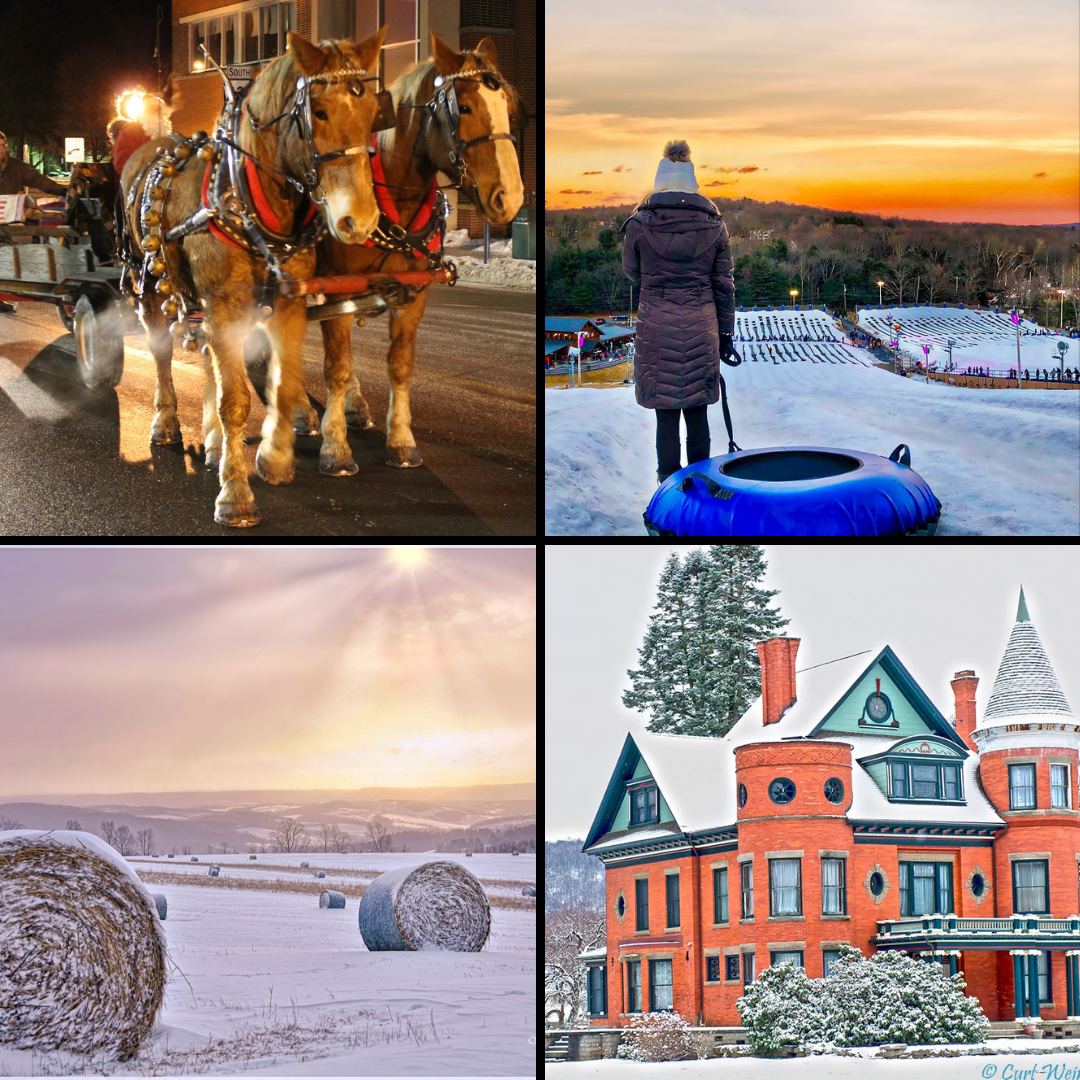 4. Have a Hometown Holiday – Plan your trip to coincide with the special holiday events in the Heritage Communities along PA Route 6, when downtowns come to life with festive decorations, twinkling lights, Christmas music, hot cocoa, horse-drawn carriage rides, family activities, and more.
5. Celebrate Handmade – Pennsylvania holidays are steeped in homemade foods, handmade goods, and handcrafted gifts. Use the PA Route 6 Artisan Trail Map to plan a holiday vacation celebrating everything handmade. Or, shop the Artisan Trail online!
6. Play in the Snow! – Have a white Christmas in northern PA at one (or more) of our state parks, lakes, forests, and trails along the Route 6 corridor. Find endless options for winter outdoor recreation, including snowmobiling, skiing, snow tubing, and ice skating.
Ready to Plan Your Christmas Vacation in PA?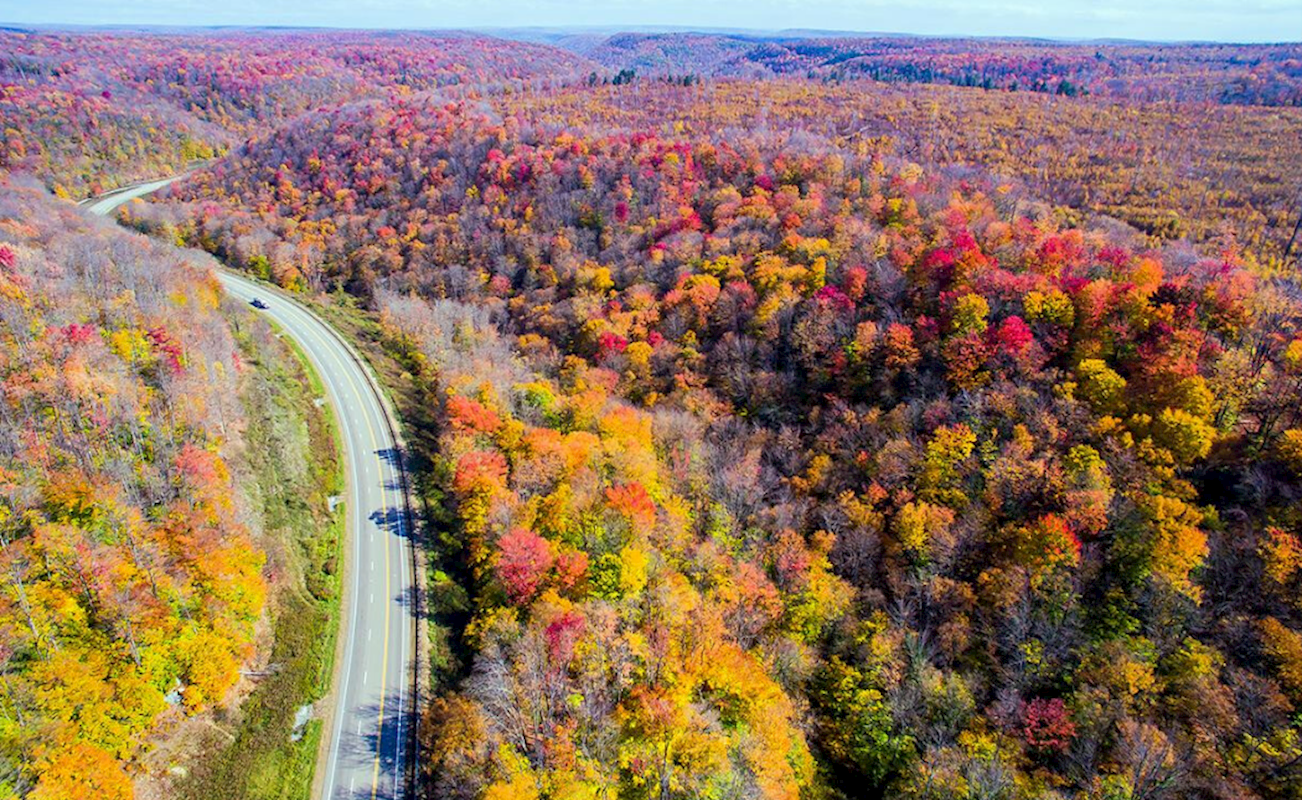 Regions & Counties on Rt. 6