Welcome to Edinboro, Pennsylvania!
The Pennsylvania Heritage Community of Edinboro offers the best combination of an active urban center with a pleasant small-town atmosphere—all in a beautiful rural setting! The once densely forested areas, now known as Edinboro and Washington Township, were home to Eriez, Iroquois, and Cornplanter Native Americans, who referred to the region as Conneauttee, meaning "land of the living snowflake." Then in 1801, William Culbertson built a gristmill near Conneauttee Lake and subdivided his 500-acre plot to establish the beginnings of present-day Edinboro. Now Edinboro is a bustling college town and summer lake resort offering residents and visitors alike a multitude of educational, cultural, social, and recreational opportunities with a friendly, small-town feel.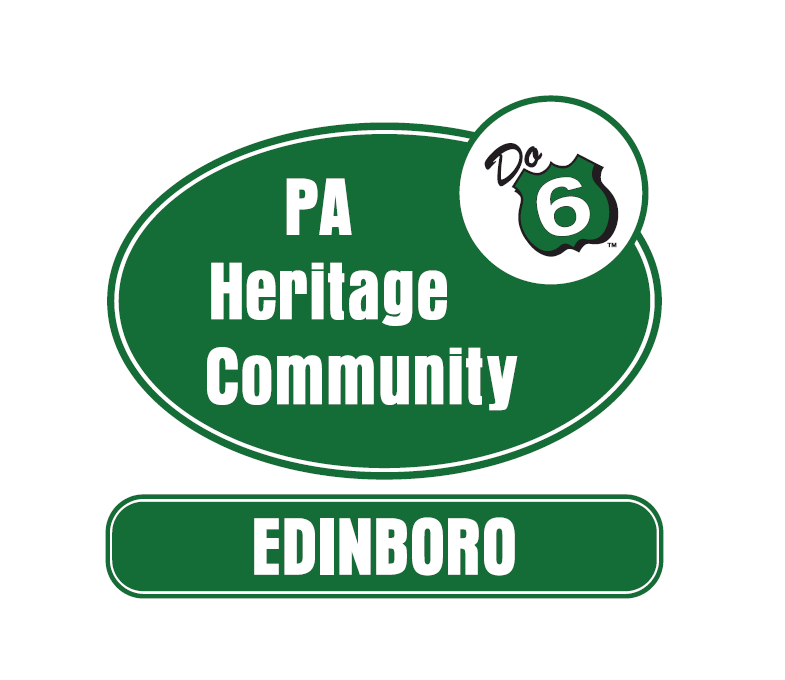 "Do 6" Mile Markers: 20N-21N
County: Erie County
Tourism Region: Great Lakes
Top 6 Ways to "Do 6" in Edinboro, PA:
1. Play on the Beach at Billings Park Lake – Spend a day at Billings Park Lake's guarded beach and huge playground complex! There are also free public parking, free boat launch ramps, and an accessible fishing pier for persons with disabilities to help you enjoy activities on the lake.
2. Soak Up Some Sunshine at Goodell Gardens & Homestead – Get outside and explore Goodell Gardens & Homestead, Edinboro's coveted public botanical garden and arboretum (and a stop on the PA Route 6 Artisan Trail), significant for its diversity of plant species as well as its representation of American heirloom gardening.
3. Explore the Architecture of Edinboro University – With its interesting architecture, five-acre lake, wooded walking trails, and friendly students and staff, the Edinboro University campus is nice to visit whether you're choosing a university or not!
4. Get Your Golf On at Culbertson Hills Golf Resort – If you're a golfer, you won't want to miss Culbertson Hills, the tri-state area's premier public golfing facility known for its fast bent greens, lush fairways, and towering hardwoods and pines.
5. Appreciate Art & Design at The Campbell Pottery Store & Gallery – Awarded the "Enterprise Award" from the Keystone Society for Pennsylvania Tourism Destinations and named one of the "Top 25 Retailers of American Craft" by Niche Magazine, the Campbell Pottery Store & Gallery won't disappoint!
6. Go Back in Time at the Doucette House – Visit the Doucette House, an 1861 Italianate-style home refurbished and transformed into a late 19th-century house museum and home to the Edinboro Historical Society.
Edinboro Contact Information:
Borough of Edinboro
124 Meadville Street
Edinboro, PA 16412
Phone: 814-734-1812
Email: edinboro@edinboro.net
Hours: Monday through Friday: 8 a.m. to 4:30 p.m.
Edinboro Community Work Plan
More PA Heritage Communities: