PA Route 6 Facade Program in the PA Wilds
The PA Route 6 Alliance awarded 30 facade grants to local businesses and properties within the PA Route 6 Heritage Corridor and PA Wilds Region at the beginning of the year and is now opening up a second short term grant round.
 "A majority of the projects have been completed and our towns are certainly looking fantastic," PA Route 6 Alliance Executive Director, Terri Dennison said. "We are in the position now to award 2-3 more projects that are ready to go."
 The PA Route 6 and PA Wilds Regional Façade Program is an effort to enhance the attractiveness of the small towns within the PA Wilds and along the PA Route 6 Heritage Corridor by helping commercial property owners and business owners in Warren, McKean, Potter, and Tioga County improve the look of their buildings.  Funding is available for either façade improvements or signage. The deadline for applying is November 14, 2018.
The larger Façade Program provides funding to commercial building owners and business owners (with property owner approval) as well as non-profits, for restoration of building facades within the targeted area. Eligible types of restoration activities include design assistance, a fresh coat of paint, new signage, and repairing or replacing an awning. Award amounts can be up to the maximum of $5,000 with a 50% match by the property/ business owner for a project total of $10,000.
 Signage can be funded at a maximum of $500 grant award with a 50% match. Signage should include the PA Route 6 logo and the PA Wilds logo.
 The program is made possible thanks to a $183,000 Keystone Communities grant from the PA Dept. of Community and Economic Development (DCED), and project support funding from the PA Dept. of Conservation & Natural Resources (DCNR)
More Information:
PA Route 6 & PA Wilds Façade Program Results: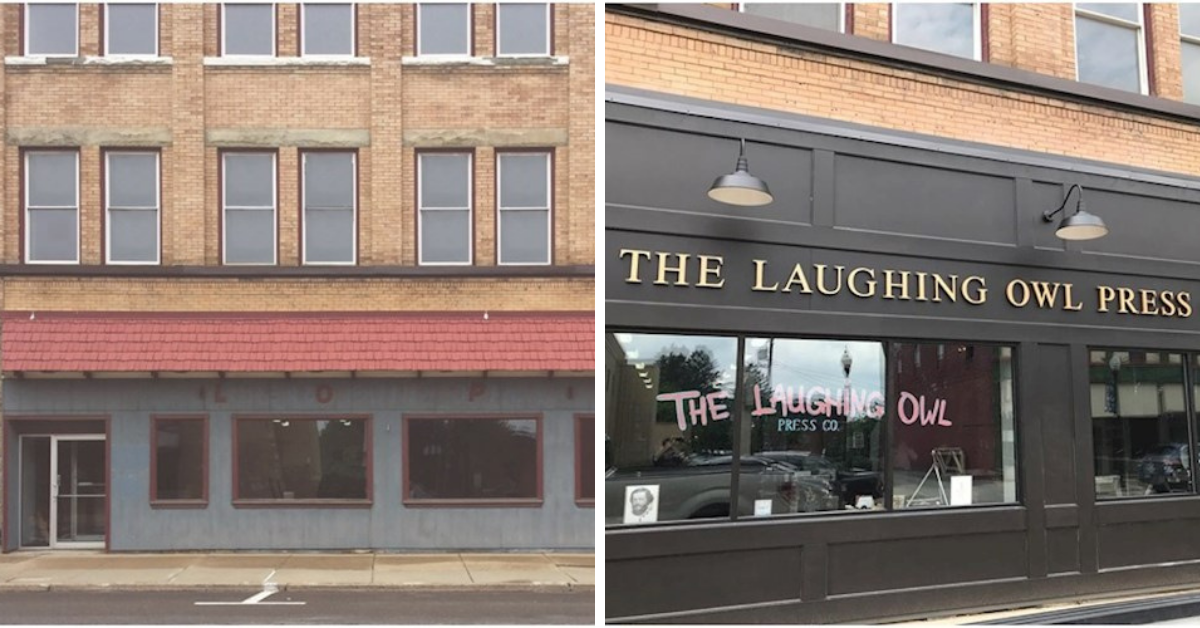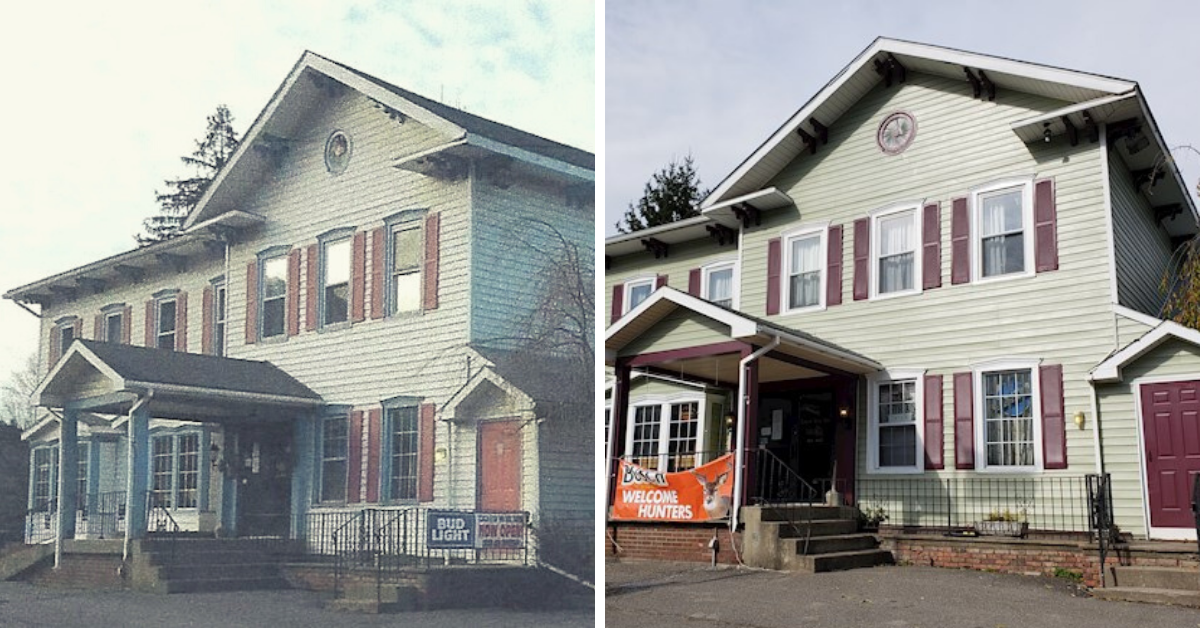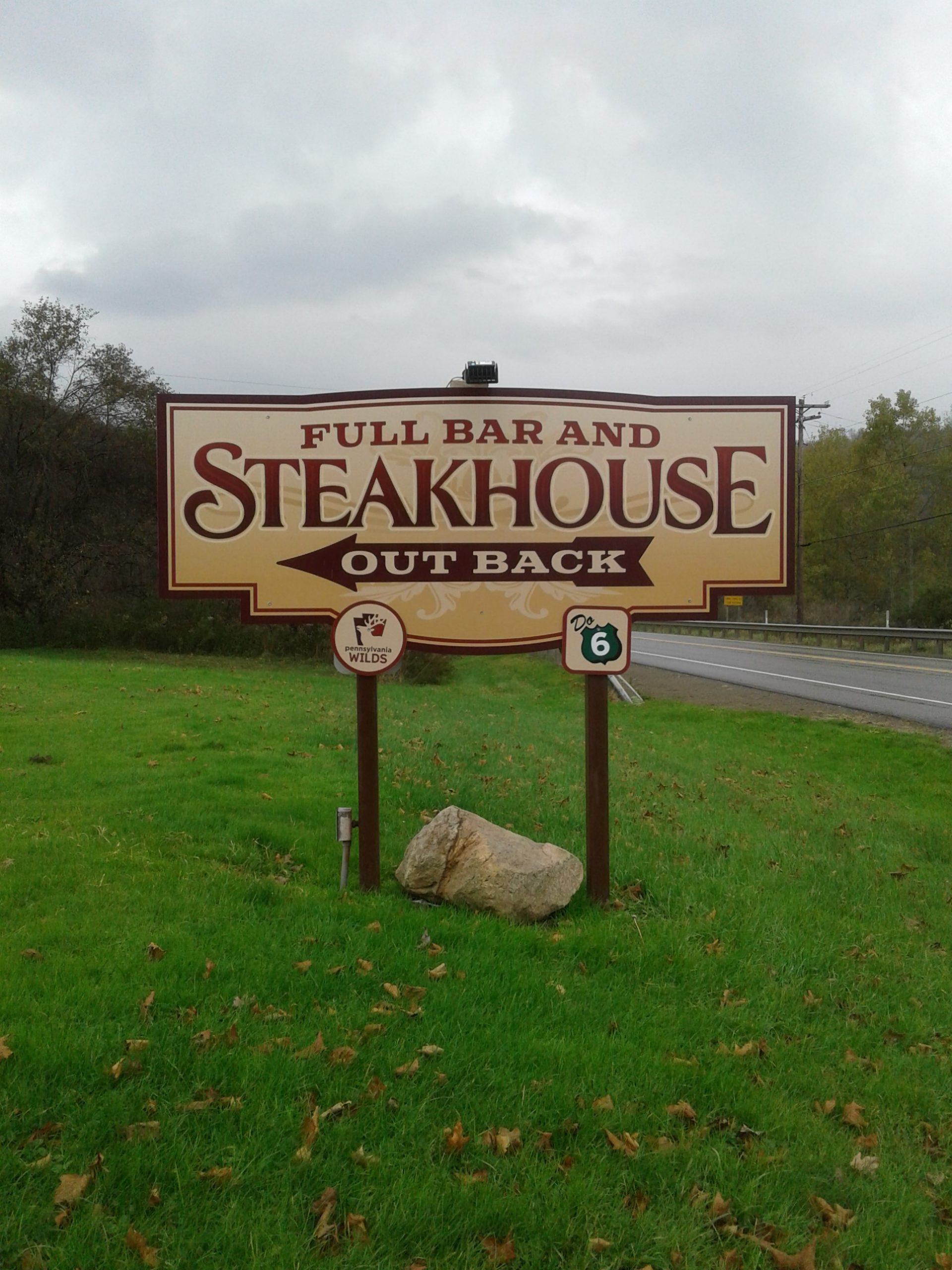 The Steak House in Wellsboro