Farmers Markets Along PA Route 6
So Many Farmers Markets Along PA Route 6!
With its abundance of agriculture, it's no surprise that the Pennsylvania Route 6 Heritage Region is home to so many impressive farmers markets. When you visit the markets along 6, not only will you find locally-grown farm-fresh foods, but you'll often purchase those foods right from the farmer or grower themselves!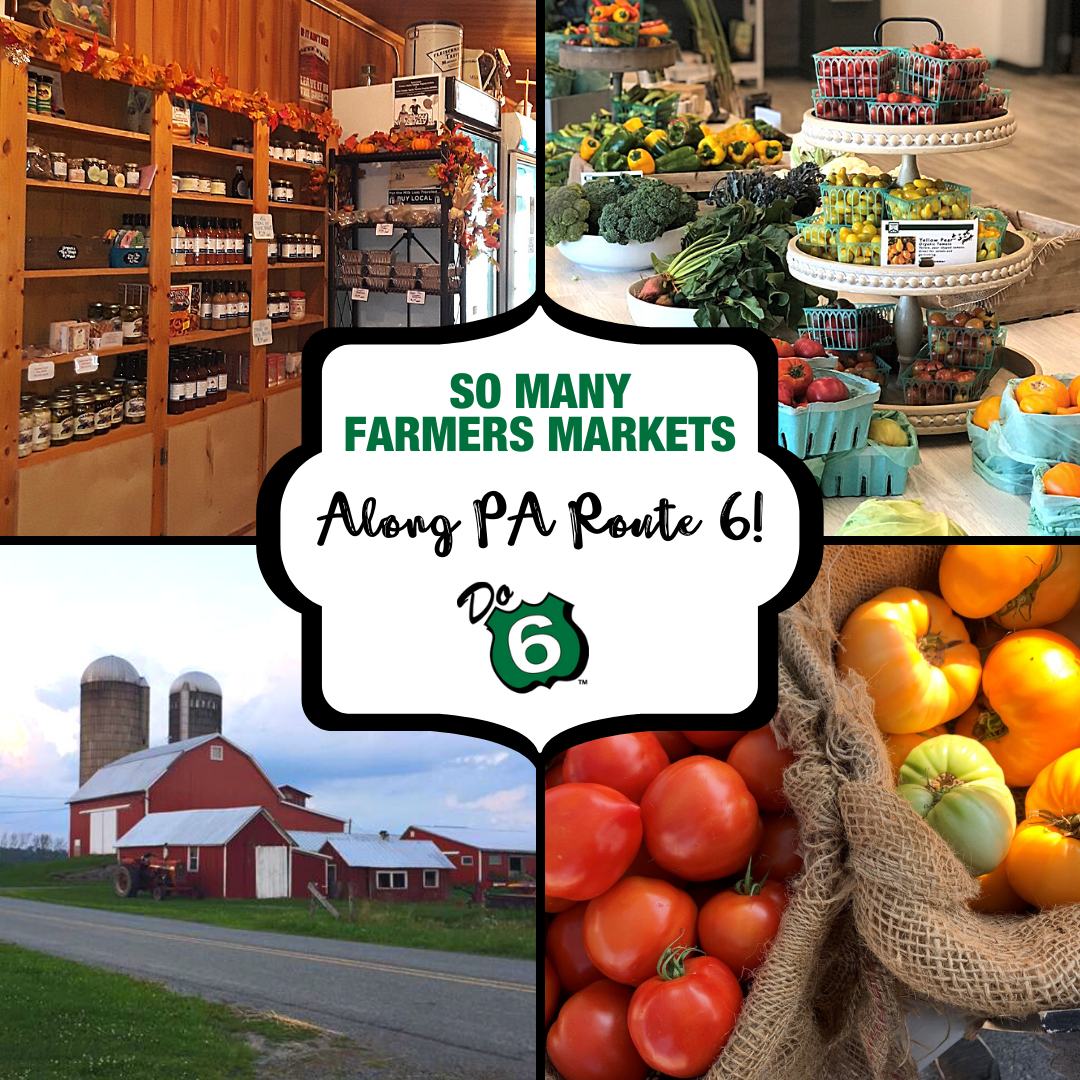 "Do 6" – 6 Impressive Farmers Markets Along PA Rt. 6:
1. Mason Farms Country Market in Erie, PA – If you're looking for farm-fresh produce or plants, the Mason Family has got you covered. Mason Farms Country Market can be found at 3 locations throughout Erie, plus a satellite location in Edinboro, too, full of fresh-picked produce, homemade jams and snacks, annuals and vegetable plants, a pick-your-own opportunity at the main farm, the family-favorite Pumpkintown USA each autumn, and so much more!
2. Carlin Farm – 4 Seasons Farm Market in Meshoppen, PA  – This century family farm has a passive solar greenhouse and high tunnel structure allowing them to grow and harvest vegetables all-year-round! Visit the on-farm farm market to purchase pastured beef, fresh produce, dry goods, handcrafted soaps, Hardler Farm Raw Milk, local eggs, local honey, LeRaysville Cheese, Amish Butter, and locally handcrafted gifts.
3. Pag-Omar Farms Market in Wellsboro, PA – With the Pine Creek Rail Trail ending right at this century farm property, Pag-Omar Farms Market is the perfect spot to stop for a homemade bite to eat or Hershey's Ice Cream Cone. Plus, you can stock up on fresh sweet corn, produce, and locally-raised beef and pork while you're there.
4. Shores Sisters in Towanda, PA – Shores Sisters goes beyond your typical farmers market to also offer an assortment of locally-made products, plants in their greenhouses, country farmhouse decor, and even a glass greenhouse cafe and bakery!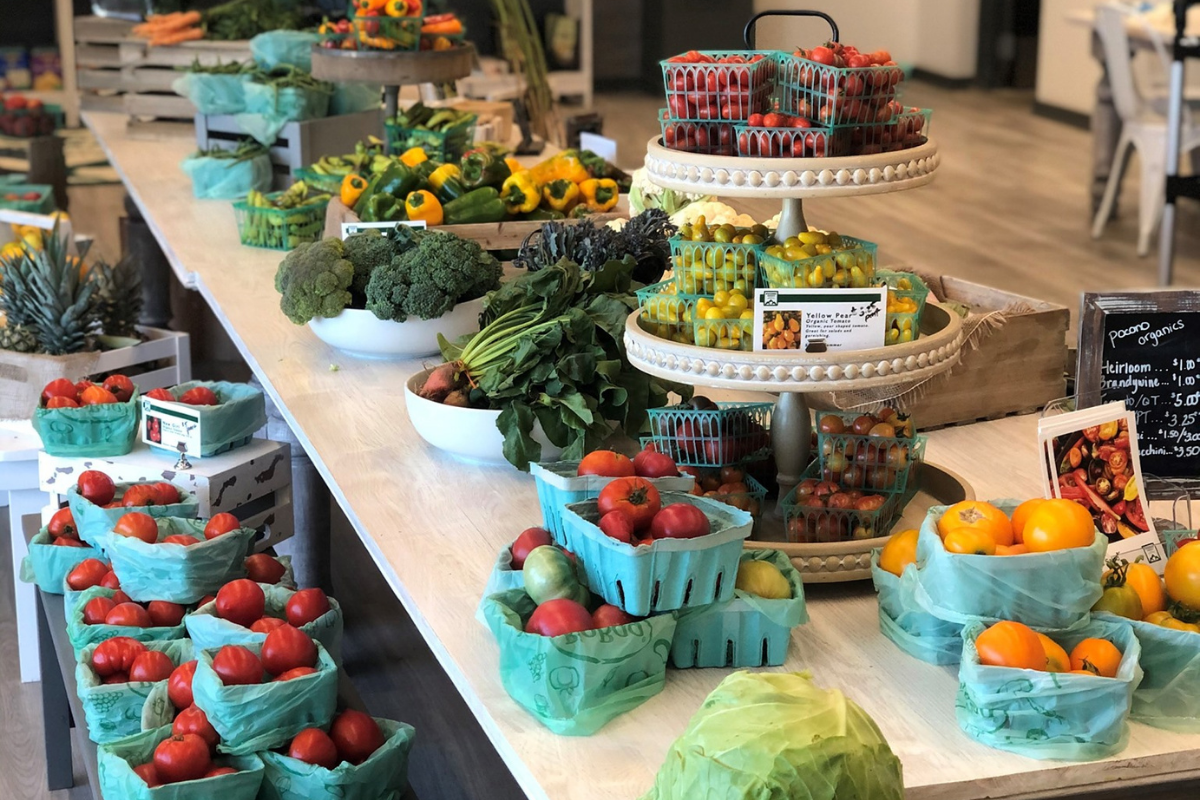 5. Pocono Organics Market & Café in Long Pond, PA – Visit this 380-acre regenerative organic farm to purchase produce year-round; make sure to stop into the Café to try one of the delicious farm-to-table dishes prepared by the resident Chopped Champion Chef!
6. Co-Op Farmer's Market in Scranton, PA – With over 81 years of success, the Co-Operative Farmer's Market of Scranton is one not to miss! Browse through this open-air market (the only one in Northeast Pennsylvania) for seasonal home-grown fresh-picked fruits, vegetables, baked goods, jams and jellies, meats, eggs, and fresh-cut and potted flowers.
But, There Are Way More Than 6!
There are far more than 6 farmers markets along PA Route 6. Here is a list of some for you to explore…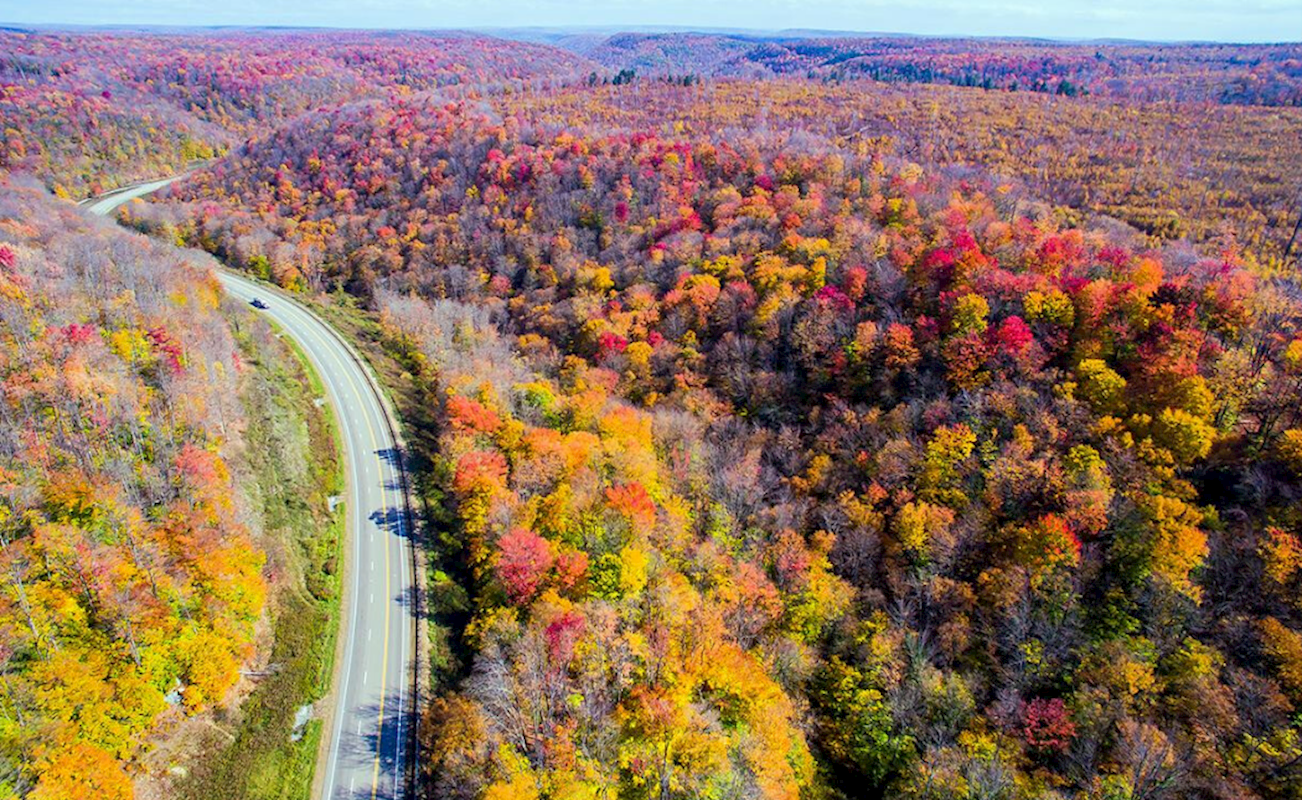 Regions & Counties on Rt. 6