Welcome to Galeton, Pennsylvania!
At the heart of Potter County "God's Country," right on Scenic Route 6, sits the small but friendly Pennsylvania Heritage Community of Galeton. The town sits snug in a valley, around its Center Town Lake Park, surrounded by the magnificent mountains of the PA Wilds. In the PA Wilds region, nature's views and surprises never disappoint, making Galeton the perfect peaceful small-town getaway for an escape from the noise and stress of everyday life. Plus, Galeton's unique little shops, delicious homestyle restaurants, and comfy lodging add a heap of charm!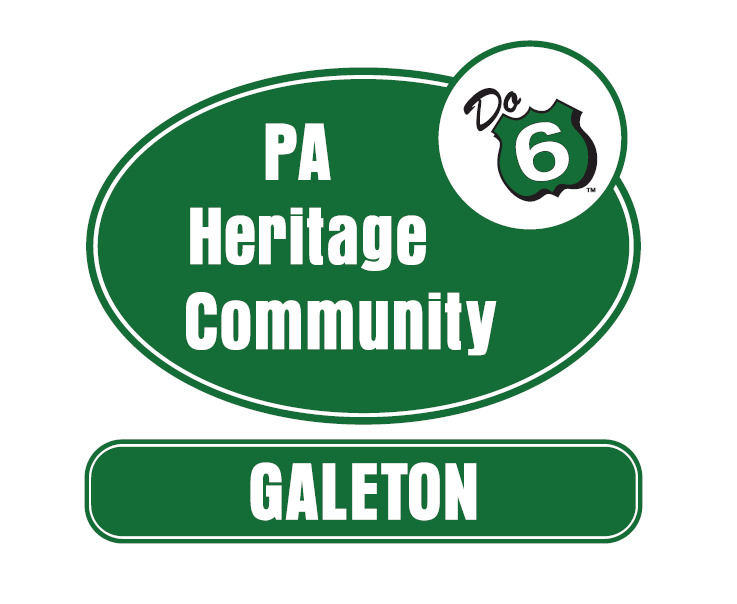 "Do 6" Mile Markers: 189-199
County: Potter
Tourism Region: PA Wilds
Top 6 Ways to "Do 6" in Galeton, PA:
1.See the BEST Fireworks Around! – People come from miles and miles to Galeton's Famous Fireworks Display each Independence Day.
2.Take in the Stars at Cherry Springs State Park – Do some stargazing at Cherry Springs State Park, the only Dark Sky Park on the east coast and an astronomer's paradise with 0% light pollution!
3.Learn Something New at the Pennsylvania Lumber Museum – Discover why timber is the number one industry in Potter County at the Pennsylvania Lumber Museum.
4.Hike through the PA Wilds – Hike an 85-foot loop of the Susquehannock Trail System to experience Pennsylvania's majestic forests and curious wildlife.
5.Experience Christmas in a Small Town – Visit the first Saturday after Thanksgiving for the kick-off of Galeton's Christmas in a Small Town celebration, GLOW (Galeton Lights On the Water), featuring outdoor events, community caroling, a visit from Santa, and a GLOWing fireworks show over the lake!
6.Enjoy the Outdoors at Lyman Run State Park – Set up camp at Lyman Run State Park, then do some hiking, biking, kayaking, and swimming in the sunshine.
Galeton Contact Information:
Galeton Area Chamber of Commerce
PO Box 154
Galeton, PA 16922
Phone: 814-655-6740
Email: visitgaleton@yahoo.com
Potter County Community Work Plan
Galeton Development Corporation
More PA Heritage Communities: