Lasting Landmarks on 6: Historical Sites
Historic Buildings & Architecture Tell Stories of PA's People
From natural landmarks to memorial monuments, famous places to state parks, the "lasting landmarks" across the PA Route 6 Heritage Corridor tell endless secrets and stories of northern Pennsylvania's people, places, battles, and industry.
And, with pride in those stories and rich heritage, northern Pennsylvanians work tirelessly to preserve, restore, and celebrate the historical sites and buildings in their communities. Let's take a look at the significant historic buildings and pieces of architecture that have become "lasting landmarks" in the PA Route 6 Heritage Area…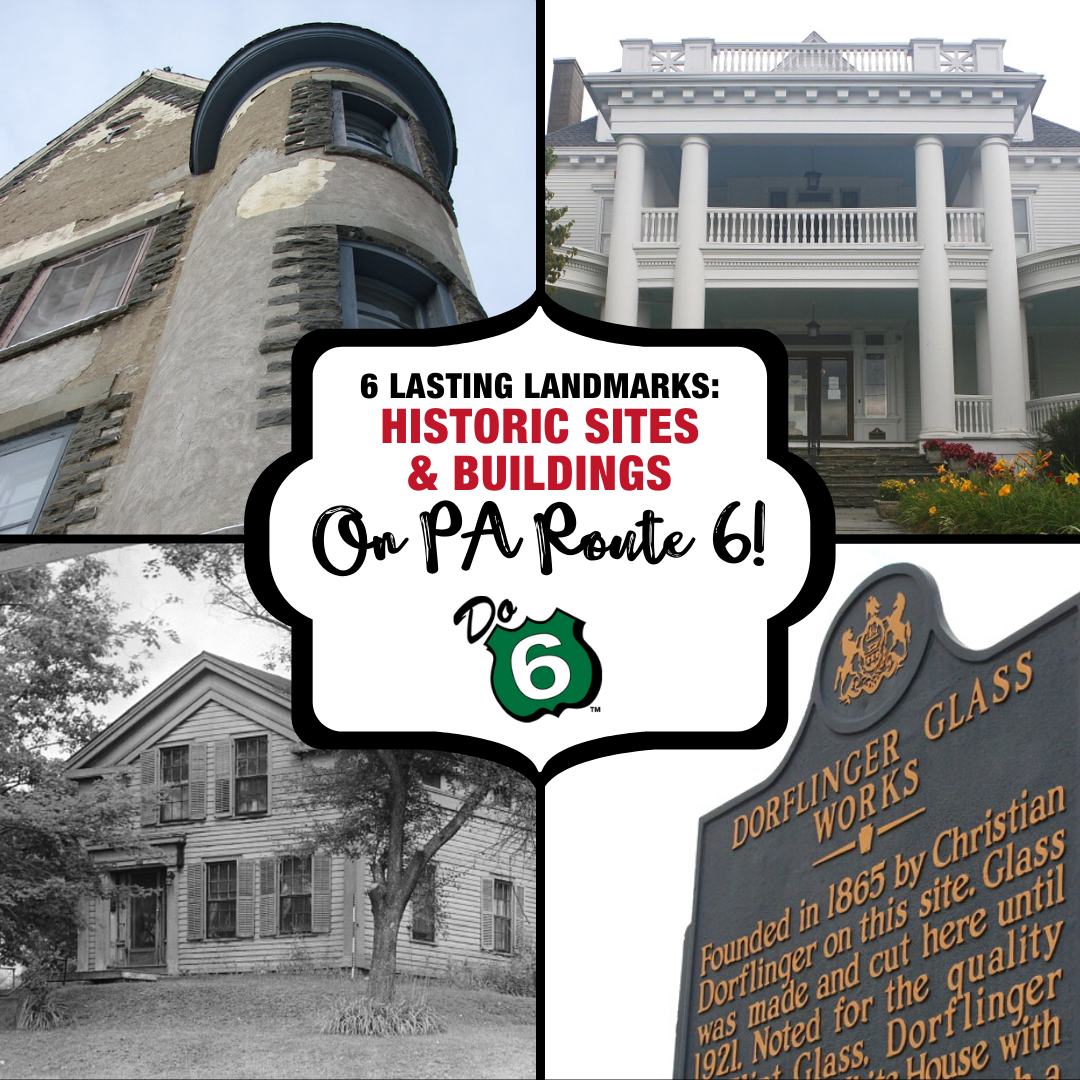 6 Significant Historic Buildings & Architecture – Along PA Route 6
1. The Columns – Constructed in 1904 as a summer home for Irish immigrant and wealthy businessman, Dennis McLaughlin, The Columns now houses the Pike County Historical Society (PCHS) and a plethora of artifacts and archives, including the Lincoln Flag with bloodstains from the President's assassination.
2. Bruce & Arlene Smith Education Center in the Former Hotel Corry – Considered a cornerstone of the community since 1925, the 76-room Hotel Corry was beautifully transformed in 1991 into the "Bruce & Arlene Smith Education Center," in honor of A. Bruce Smith who was integral to the development of the Corry Community Foundation.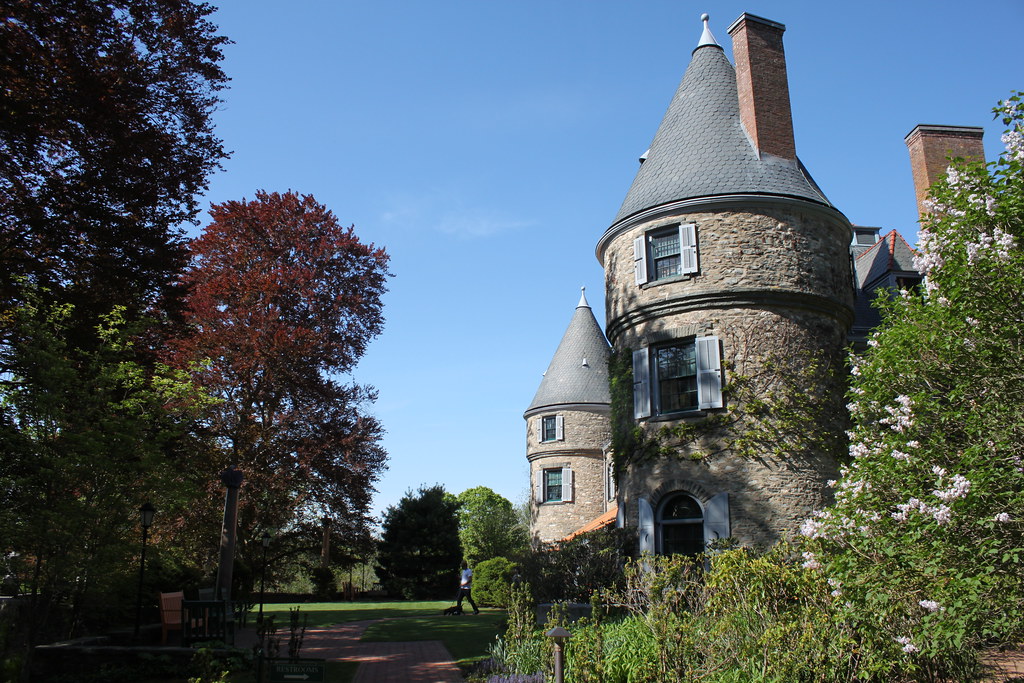 3. Grey Towers National Historic Site – Spend some time at Grey Towers National Historic Site, the former home of Gifford Pinchot, America's first Chief Forester and twice former Pennsylvania Governor. Built on nearly 100 acres, Grey Towers is considered one of the US Forest Service's most significant cultural resources. Before leaving Milford, visit the historic site of Pinchot's former summer school for Yale University's School of Forestry, Forester's Hall, now home to a charming antique store.
4. Medbury Place – Once a stopover on the Underground Railroad, the historic home known as Medbury Place is a standout feature on Smethport's Mansion District Walking Tour.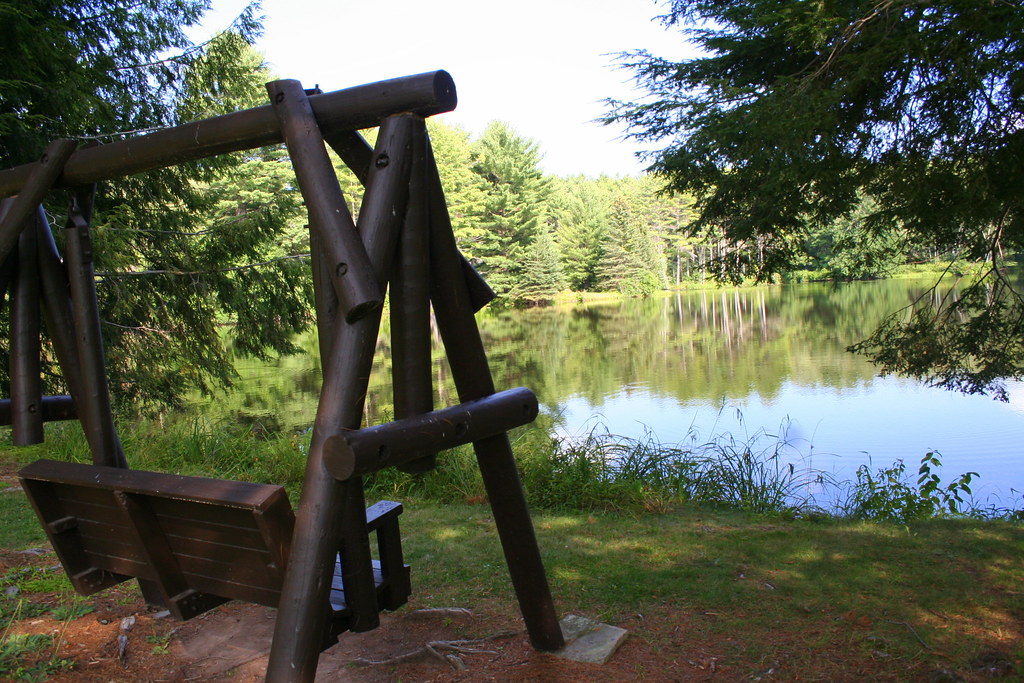 5. Dorflinger Glass Museum – Visit the Dorflinger Glass Museum, within the 600-acre Dorflinger-Suydam Wildlife Sanctuary in White Mills, to explore the largest collection of antique Dorflinger Glass inside the original home of the famous etched glass' founder and creator.
6. The Bradford County Historical Society in the Old Bradford County Jail – Visit one of the oldest Historical Societies in the state, The Bradford County Historical Society, to explore the unique history of the Endless Mountains region while inside the 19th-century Bradford County Jail.