Lasting Landmarks on 6: Historical Monuments
Historic Monuments & Memorials Tell Tales of PA Past
From famous places to architectural monuments, memorial gardens to historical sites, countless "lasting landmarks" across the PA Route 6 Heritage Corridor tell fascinating secrets and stories of northern Pennsylvania's people, places, battles, and industry.
Considering the region's significant role in early American history and continued dedication to the service and protection of our country, it's no surprise the Pennsylvania Route 6 Heritage Region boasts so many impressive historical landmarks. Here are just 6 fascinating historical monuments to add to your next road trip across Route 6…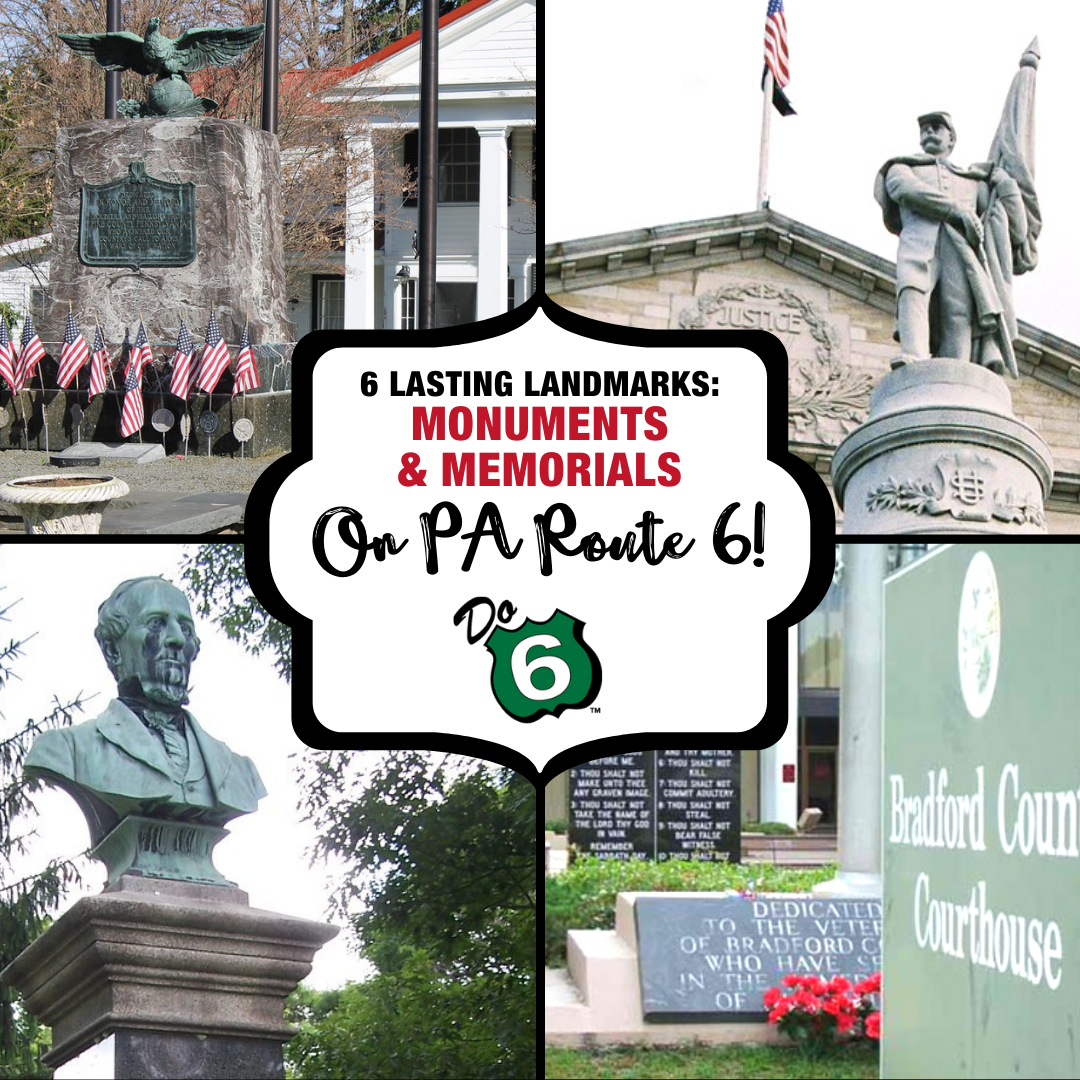 6 Historical Monuments & Memorials – Along PA Route 6
Perry's Victory & International Peace Memorial – Near the longest undefended border in the world, along Lake Erie, the 352-foot Doric column monument honors the War of 1812's important Battle of Lake Erie and celebrates long-lasting peace amongst Great Britain, Canada, and the U.S. Take a

 

virtual tour of the Perry Monument courtesy of the U.S. National Park Service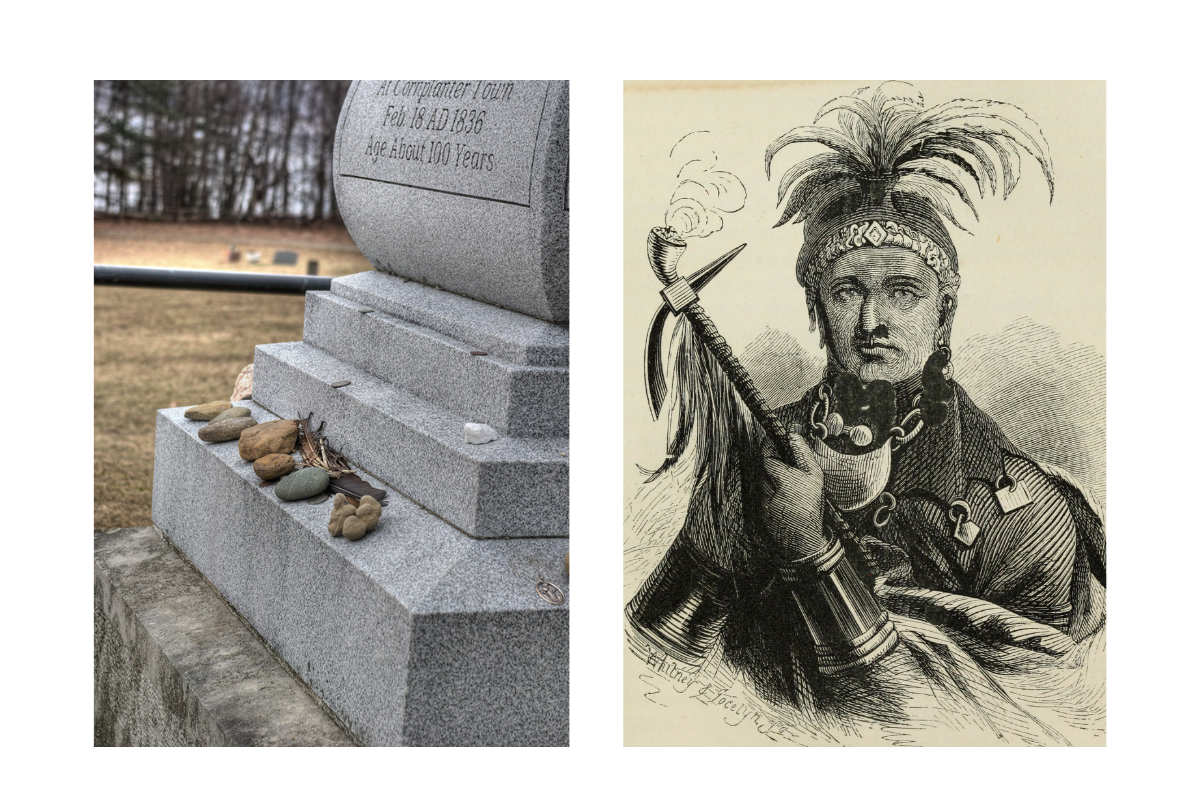 2. Chief Cornplanter's Monument – This simple monument (pictured above) stands near the location of the Cornplanter Grant, a 600-acre tract of land awarded by the government to Chief Cornplaneter and his heirs "in perpetuity" (even though they were the original occupants of the land) in appreciation for his efforts toward peace in the region. He and his heirs resided there until the 1960s when the government authorized construction of the Kinzua Dam, flooding the land for the Allegheny Reservoir. Hear the tale of the broken treaty and subsequent relocation of the Cornflower Monument in the Johny Cash song, As Long As The Grass Shall Grow.
3. Austin Dam Memorial Park – Located amidst the massive concrete ruins of Potter County's most tragic disaster (pictured above), Austin Dam Memorial Park commemorates 89 innocent lives lost when in 1911, the Austin Dam suddenly broke, releasing an overwhelming flood on the small and unsuspecting community of Austin, PA.
4. Monuments on The Green in Wellsboro – Although most known for its charming Wynken, Blynken, & Nod Fountain, "The Green" in Wellsboro, PA, also boasts several other unique historical monuments, such as a Civil War Soldiers Memorial from 1886 and a bust of John Magee who was instrumental in the development of the region's coal industry and the Tioga County Railroad.
5. Wayne County Walk of Honor – Created to honor all service members buried in the county, the Wayne County Walk of Honor consists of an 8-foot center monument bearing military insignias, a map of Wayne County cemeteries, and podiums listing the names and cemeteries of each deceased Veteran. A visit to this impressive memorial along with a tour of the cemeteries would make for an educational and meaningful day in and around historic Honesdale, PA.