Lasting Landmarks of PA Route 6
Lasting Landmarks Tell Tales of PA Route 6 Past
From awe-inspiring natural landmarks to meaningful war memorials, examples of historic architecture to sites important to railroad history — the many "Lasting Landmarks" along Pennsylvania's Scenic Route 6 tell fascinating stories of the history of Northern Pennsylvania's people, places, battles, and industry.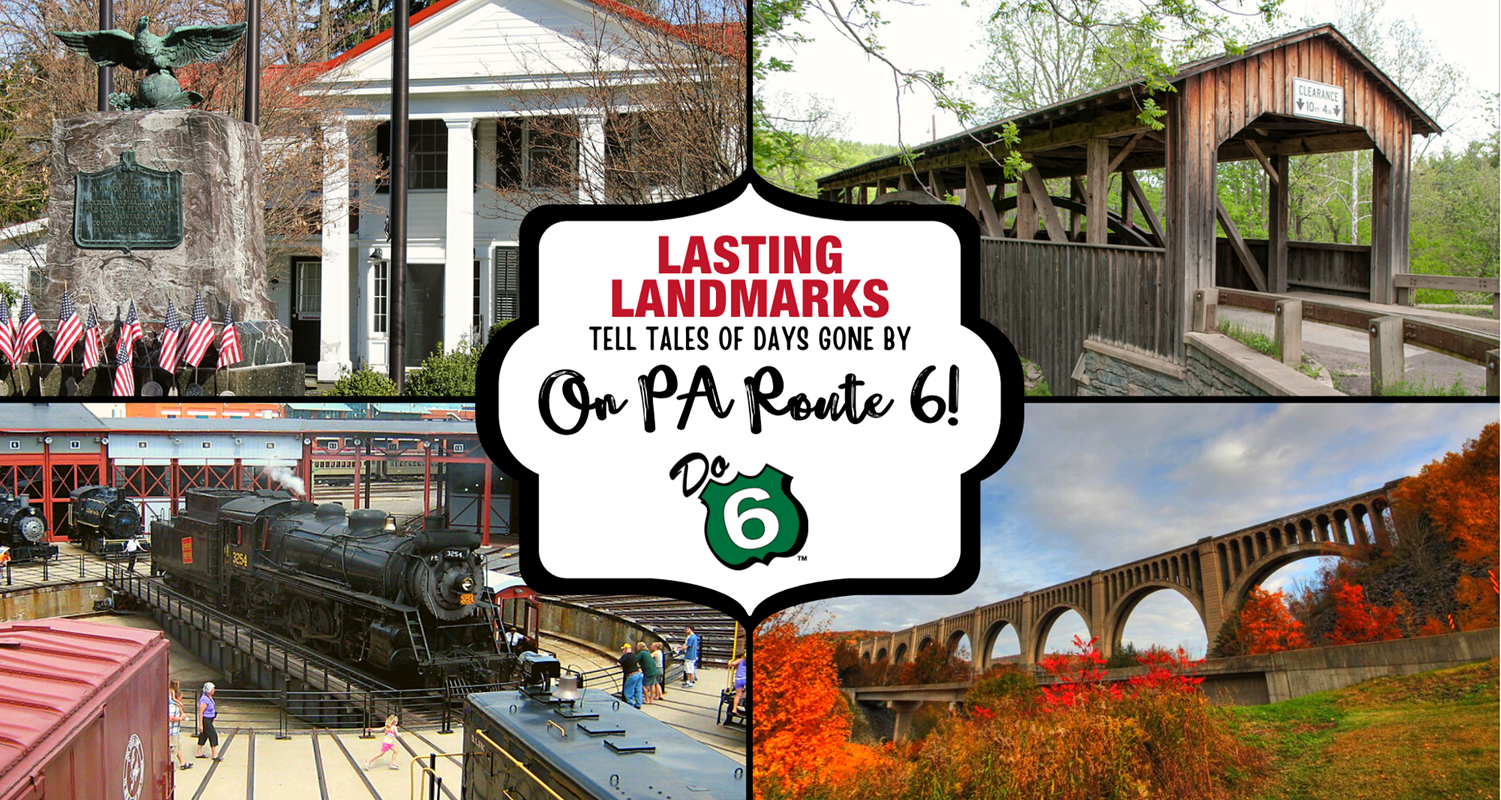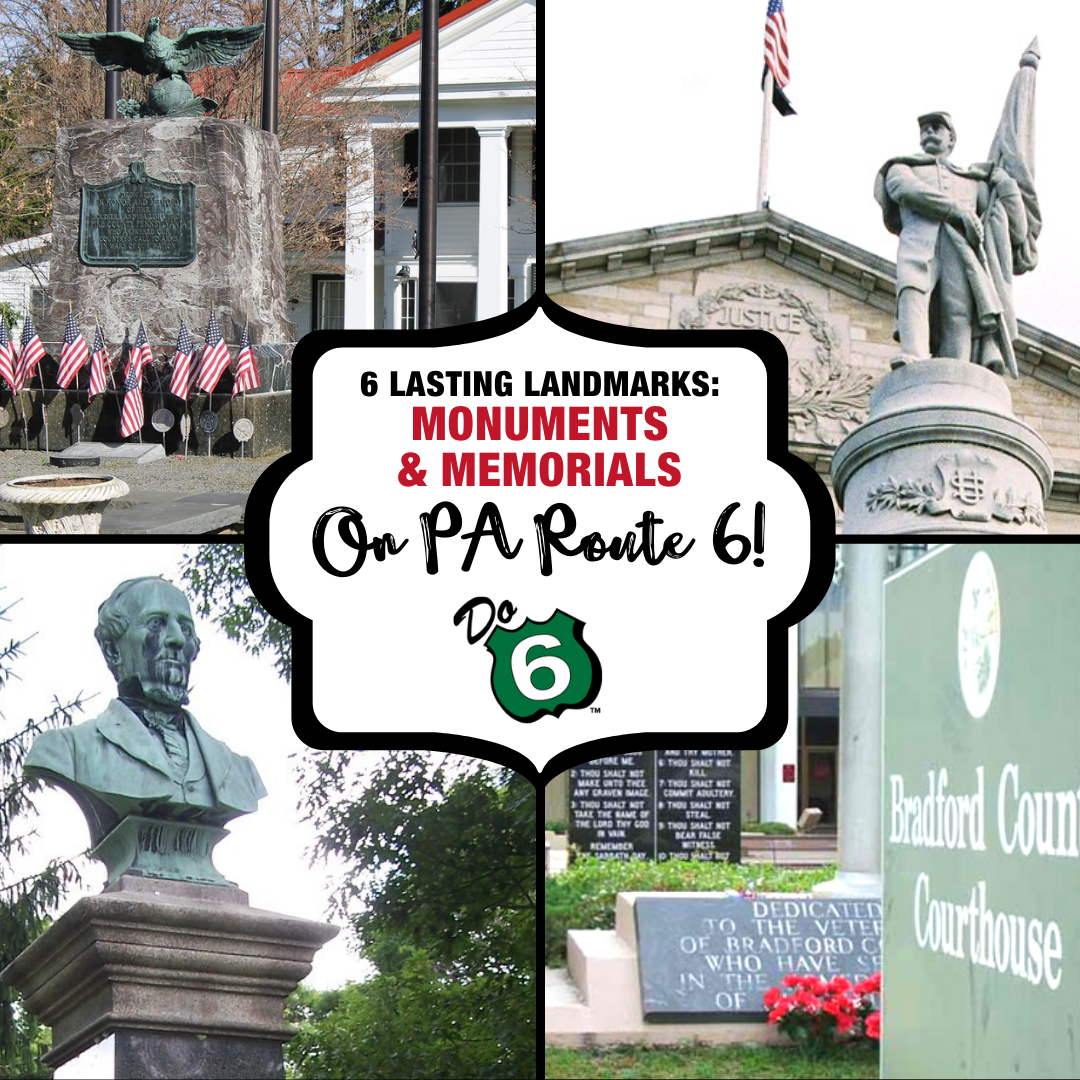 6 Historic Monuments & Memorials on 6
The region's significant role in early American history and continued dedication to the service and protection of our country is clearly evident through its many meaningful monuments and memorials.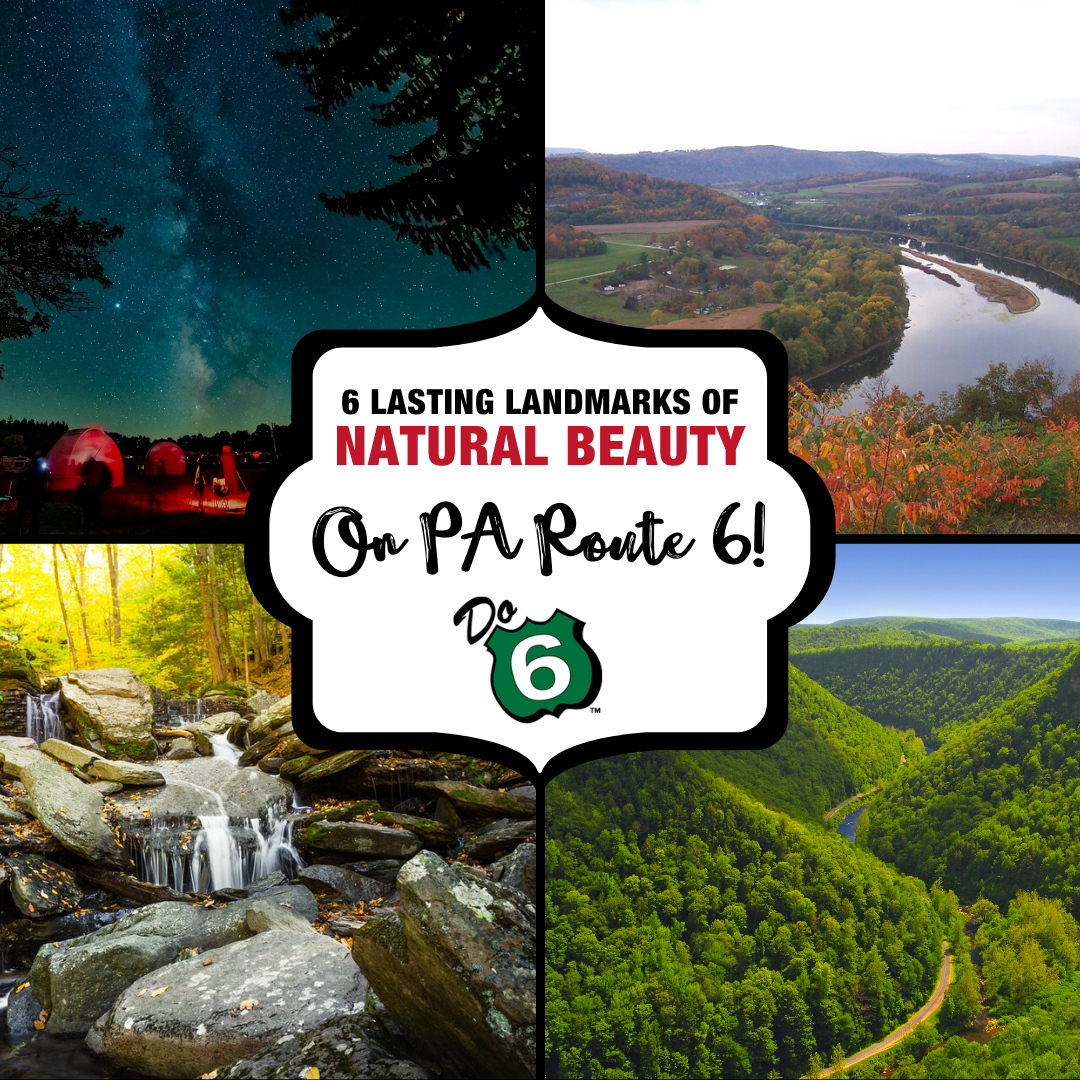 6 Stunning Natural Landmarks on 6
Arguably the most impressive and beautiful landmarks of all, the many natural landmarks along PA Route 6 reveal the region's fascinating natural history and geological roots.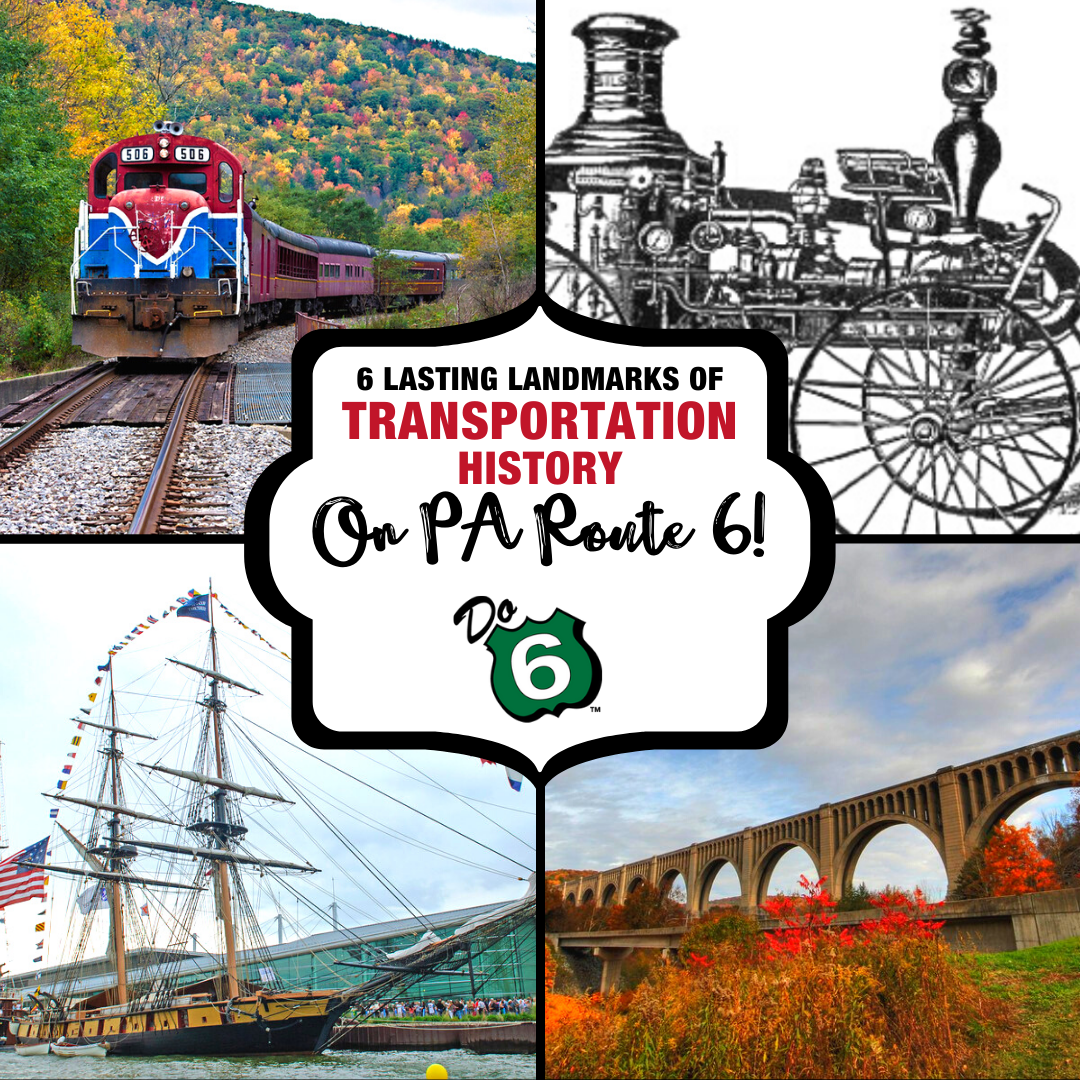 6 Transportation History Landmarks on 6
Whether by bridge, waterway, highway, or rail, the historic transportation landmarks along the corridor transport you back to a time when life may have been slower, but no less exciting!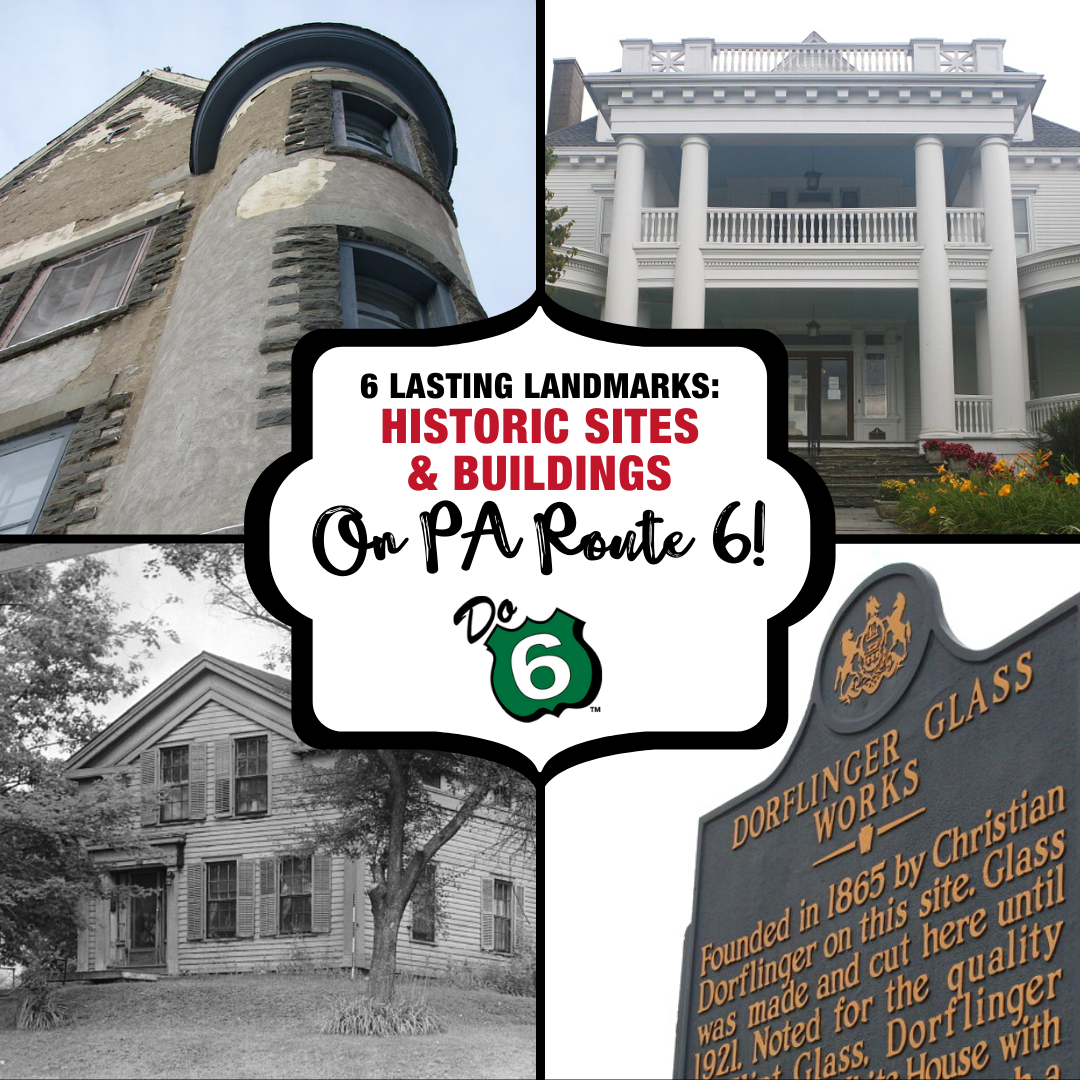 6 Historic Sites & Buildings on 6
Northern Pennsylvanians work hard to preserve, restore, and celebrate the many historical sites and buildings in our Heritage Communities so visitors can experience the stories they tell of the people who built, used, and lived in them. 
6 Historic Railroad Landmarks on 6
Whether a railfan, history buff, or grandparent looking to make memories with the grandkids, you'll find awesome examples of railroad history along PA Route 6!
Visit our Tourism Partners for more help planning your trip! 
Photo Credit: Dark Sky Photography Workshop at Cherry Springs (Curt Weinhold) / Pine Creek Gorge from the West Rim Trail (Nicholas from Pennsylvania), Kinzua Bridge State Park (Nicholas_T), Forest Hall (StillRiverside), Tioga Central Fall Run (dfbphotos) under CC BY 2.0 / Cutaway in the Technology Museum at Steamtown, Cornplanter Monument (oldeoddude), Grey Towers (joseph a), Brig Niagara (Christopher Lane Photography) under CC BY-NC-SA 2.0 / Turkey Path Waterfalls – Grand Canyon of PA (p.m.graham), Wyalusing Rocks Overlook (Photoshop Logic), John Magee Monument (J. Stephen Conn) under CC BY-NC 2.0 / D & H Canal Lock 31, Milford Architecture (bulletproofsoul67), Knapps Covered Bridge (blind squirrel snapography) under CC BY-NC-ND 2.0 / Kinzua Bridge State Park Lookout (Krissy Bonning-Gould) / Lackawanna Railroad EMD F3 663 + 664 – Steamtown National Historic Site (Pjedro22), Bradford County Courthouse Courtyard (Danielle Muscato) under CC BY-ND 2.0 / Atlantic & Great Western Railroad in Meadville, Replica of the Stourbridge Lion Locomotive, Chief Cornplanter Lithograph, Vintage Photograph of Medbury Place (Library of Congress) / Climax Locomotive (Trainiac) under CC PDM 1.0 / The Columns (Pike County Historical Society) / Silsby Steamer (Wayne County Historical Society) 
Regions & Counties Along Rt. 6