Become a Member of the PA Route 6 Alliance!
Membership the PA Route 6 Alliance can happen in several ways:
1.) A business or organization is automatically a member of the PA Route 6 Alliance if they are a member in good standing of one of the county designated convention and visitor bureaus across PA Route 6. Benefits include a listing on this website, promotion of your events, ability to use the Do 6 logo with written permission, mentions in social media posts and discounts on marketing and promotional opportunities.
2.) Artisans, galleries, art organizations, and retails shops selling locally made products can all participate in the PA Route 6 Artisan Trail. There is a membership fee for being involved in the annual promotions.
3.) Historical societies and museums are offered a free membership.
Opportunities for Members and Non-Members
Subscribe to our PA Route 6 Industry Connections Newsletter! – monthly updates on the latest marketing trends, funding opportunities, community resources, educational programs for PA Route 6 Heritage Corridor leaders, nonprofits, small business owners, and community members.
Lasting Landmarks Nominations – Nominate a place/site to be featured in a short video on the Lasting Landmarks of Route 6.
Advertising Opportunities (for Members and Non-Members):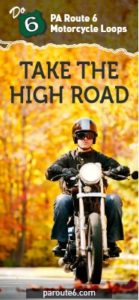 We are preparing to print a new PA Route 6 Motorcycle Loop brochure with updated itineraries. Ad sale are now open, but space is limited. If you're interested in advertising, please let us know as soon as possible so we can reserve your spot. The deadline to advertise is August 1, 2023, and brochures will be printed in September. Print run will be 25,000 copies. Brochures are distributed to all PA Route 6 Convention and Visitors Bureaus, participant organizations, chambers of commerce, PA Welcome Centers, and online via brochure requests on our website, where we also provide links to downloadable maps.
Click here for the Motorcycle Guide Ad Info with Fillable Form, which can be printed and mailed to us at PA Route 6 Alliance, P.O. Box 180, Galeton, PA 16922, or emailed to info@paroute6.com
PA Route 6 Alliance Graphic Standards
The graphic standards for the PA Route 6 "DO 6" Logo were developed as a method for protecting the graphic brand of PA Route 6.  It is important to consult with and follow the following guidelines to maintain the integrity of the brand.  A Trademark License Application and a Trademark  License Agreement are required to use the Trademark "DO 6" Logo. If you need any additional information or guidance, or to request the use of PA Route 6 graphics, please contact the PA Route 6 Alliance office at 814-435-7706, info@paroute6.com or by mail at P.O. Box 180, Galeton, PA 16922.
Logo Trademark License Application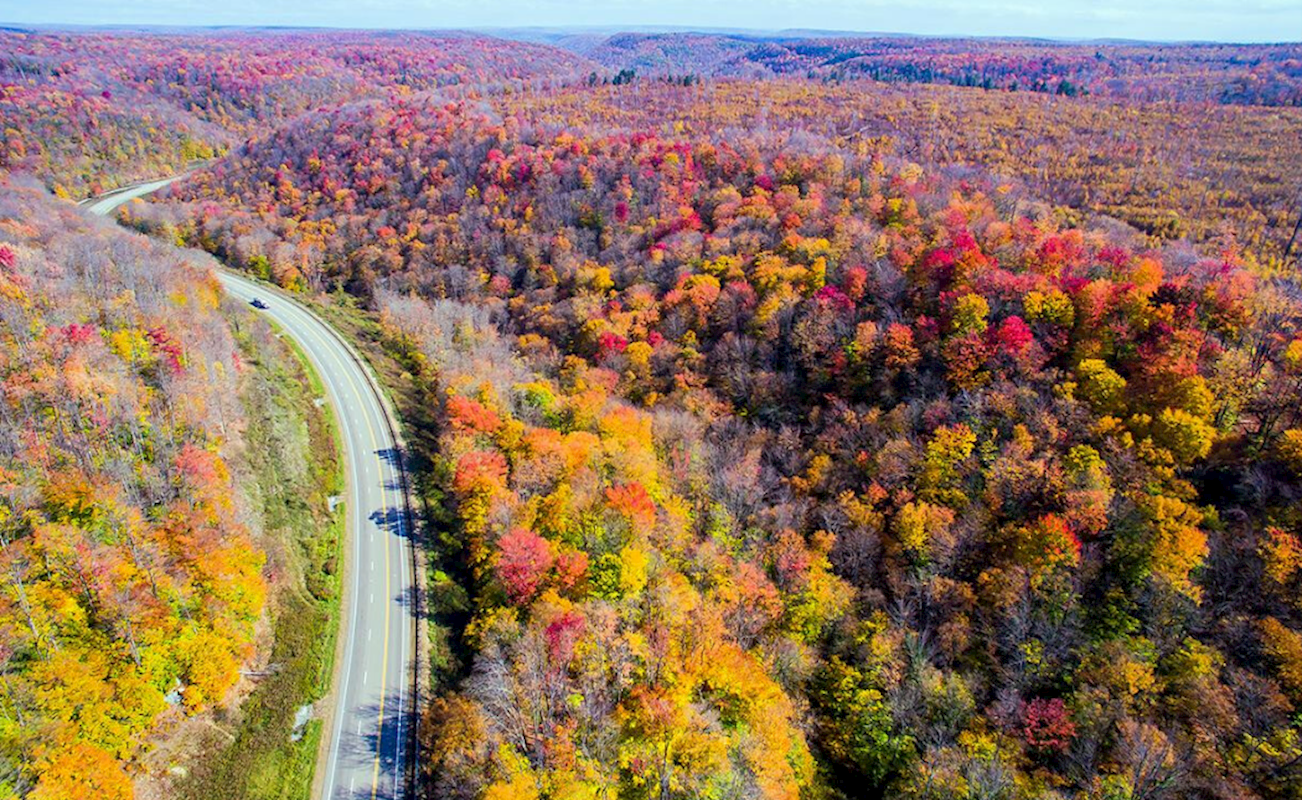 Regions & Counties on Rt. 6