Request a PA Route 6 Visitor Guide & Map!
PA Route 6 Visitors Guide & Motorcycle Loops Maps
Planning a road trip across Pennsylvania's historic Route 6? Or, just looking for inspiration for your weekend "staycation" in northern PA? With the help of our tourism and advertising partners from across the PA Route 6 Heritage Corridor, we have developed some awesome guides and maps to help you plan your travels. Check 'em out…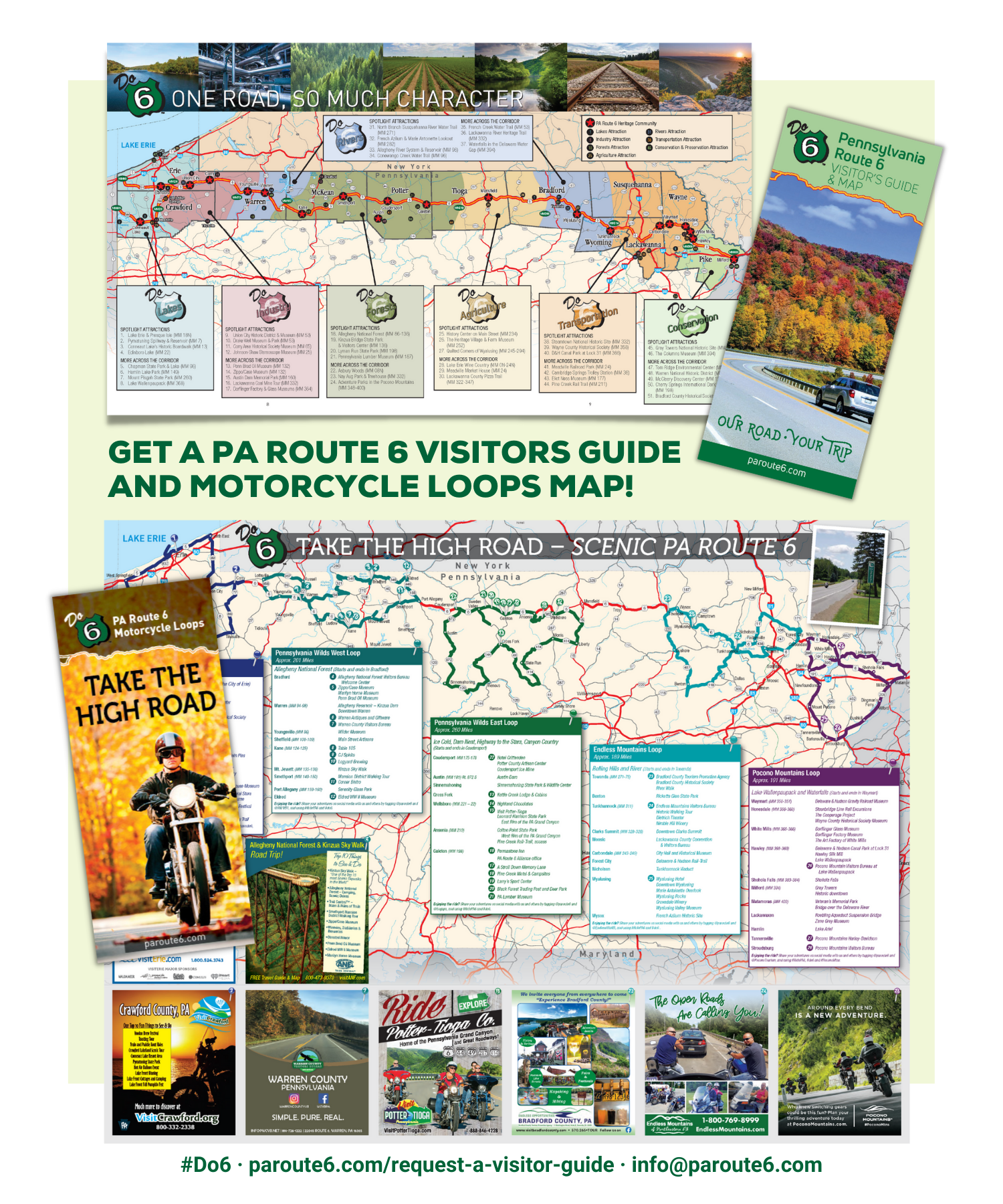 Don't want to wait for the mail? Download Visitors Guides and Maps TODAY!
Click on the name of the guide/map here:
PA Route 6 Visitors Guide — Featuring Character Areas + 2021 Artisan Trail Map2020 PA Route 6 Motorcycle Loops Map
Prefer Physical Guides and Maps by Mail?
No problem! Fill out the simple form below and we will get them in the mail to you *ASAP.
(*Current public health guidelines and restrictions, such as working remotely, have caused delays in guide fulfillment. Please allow 4-6 weeks for delivery. If you're in a hurry due to impending travel, send an email (info@paroute6.com ) or give us a call and leave a message (814-435-7706) with your full name and mailing address. Thank you for your patience and understanding!)