"Do 6" in Tunkhannock, PA
Welcome to Tunkhannock, Pennsylvania!
The Pennsylvania Heritage Community of Tunkhannock is nestled in the heart of the Endless Mountains of Northeastern PA. A designated River Town, this beautiful, historic district is bustling with quaint, locally-owned specialty shops and stylish, hometown restaurants. Its focal point – the Wyoming County Cultural Center and Dietrich Theater – stands proud in the center of town, bringing locals and visitors together with first-run movies, cultural events, and four film festivals held every year. Its unique charm is welcoming, and the friendly atmosphere serves as an invitation to visit again and again.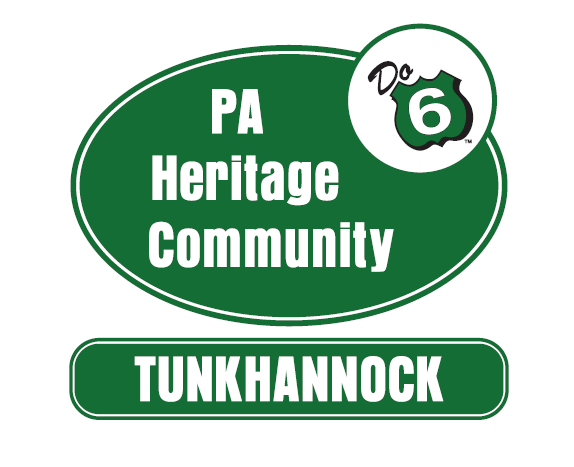 "Do 6" Mile Marker: 311
County: Wyoming
Tourism Region: Upstate PA & Pocono Mountains
Top 6 Ways to "Do 6" in Tunkhannock, PA:
1. Explore Tuknhannock's Downtown by Following the Tiny Doors – Grab a Tiny Doors Project Guide and follow the Tiny Door art pieces made by local high school students throughout Tunkhannock's downtown businesses.
2. View the Impressive Tunkhannock Viaduct – Stand in awe of the Tunkhannock Viaduct, a massive stone railroad crossing built-in 1915, comprised of ten arches spanning 2,735 feet across and 240 feet above the valley.
3. Take in a Movie or Performance at The Dietrich – Watch a film or attend a community arts event through the Wyoming County Cultural Center at the Dietrich Theater.
4. Visit in October for Hometown Fall Fest – Plan a stay in Tunkhannock in early October during the community's Hometown Fall Fest, an annual celebration of the arts and heritage of the region.
5. Explore the Endless Mountains & Susquehanna River – Visit the Howland Preserve and Camp Lackawanna to explore their ten miles of trails winding through the Endless Mountains and along the Susquehanna River.
6. Spend a Day Outside – Enjoy the natural scenery of Tunkhannock's Riverside Park while fishing, hiking, picnicking, boating, skating, or simply playing!
Tunkhannock Contact Information:
Tunkhannock Borough
126 Warren Street
Tunkhannock, PA 18657
Phone: 570-836-1548
Business Hours:
Monday and Tuesday: 8 a.m. to 4 p.m.
Wednesday: 8 a.m. to 3 p.m.
Thursday: 8 a.m. to 4 p.m.
Friday: 8 a.m. to noon
Tunkhannock Community Work Plan
Tunkhannock Business & Professional Association
Endless Mountains Visitor Bureau
More PA Heritage Communities: