Welcome to Union City, Pennsylvania!
The Pennsylvania Heritage Community of Union City rests on land once full of Native American paths, thick swamps, and an abundance of virgin timber. The arrival of settlers in the late 1700s, as well as the sawmill and gristmill they built—once located where Main Street and Hogan's Alley are today—propelled Union City into industry, becoming "the chair center of the world" and, now, the virtuous community we all love!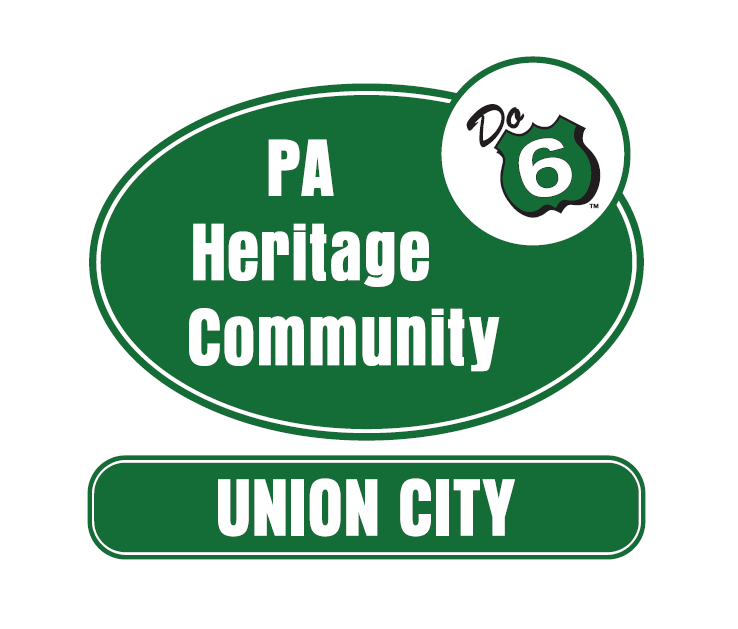 "Do 6" Mile Markers: 53-54
County: Erie County
Tourism Region: Great Lakes
Top 6 Ways to "Do 6" in Union City, PA:
1. Picnic at the Union City Dam – Bring a picnic lunch to the peaceful rural grounds around the Union City Dam. Picnic tables, grills, and accessible restroom facilities are provided, as well as diverse habitats, flora, and fauna!
2. Go Fishing in Canadohta Lake – The second largest natural lake in Pennsylvania boasts some large fish, too. No matter the season, you'll love spending a day fishing on Canadohta Lake!
3. Take a Short Drive to the Drake Well Museum & Park – Learn about Pennsylvania's deep roots in the petroleum industry by visiting its birthplace, the Drake Well Museum & Park.
4. Do Some Antiquing at the French Creek Mercantile – Search for treasures at Union City's used furniture and antique store, French Creek Mercantile.
5. Get Some Exercise on East Branch Trail – Take a peaceful stroll or an invigorating run along East Branch Trail, passing by Union City's beautiful hillsides, farmlands, and Amish homesteads.
6. Explore the Unique Collection at the Union City Museum – In the Union City Museum & Historical Society's own words, "The collection is large and diverse, our community small and friendly. Come share our treasures and local history." The museum's hours of operation are Thursday and Saturday 10:00am-2pm and Friday 1:00pm-5:00pm from April through November. They can be reached at ucpamuseum@gmail.com.
Union City Contact Information:
Union City Borough 
13 South Main Street
Union City, PA 16438-1323
Phone: 814-438-2331
Hours: Monday through Friday: 7:30 a.m. to 4:30 p.m.
Corry & Union City Community Work Plan
UC Borough Historic Preservation Plan
More PA Heritage Communities: