Celebrate the Sweet Maple Heritage of PA Route 6
As winter wanes and the frost melts, Northern Pennsylvania's mighty maple trees start swelling with sap, and sugarhouses across the PA Route 6 Heritage Corridor come alive with the hustle of maple-sugaring. The region's maple-filled forests and spring climate of cold nights and mild sunny days create the perfect combination for a bounty of nutrient-dense sap. 
Armed with the sugaring traditions of generations before them, hobbyists and professionals alike flock to Pennsylvania forests to tap trees, collect sap and return to their sugar-shacks and larger sugarhouses to boil it down into sweet golden Pure Pennsylvania Maple Syrup. But it doesn't end there! Treasured family recipes and creativity collide to take maple production beyond simple maple syrup to endless unique maple products like maple cream, cotton candy, maple hotdogs, popcorn, and maple-infused jams, sauces, mustards, and even wines and spirits.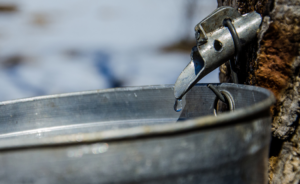 6 Fascinating Facts About Pennsylvania Maple Production
While many Northern Pennsylvania Maple Producers are families who have passed maple-sugaring traditions from generation to generation, the process is actually, well… SCIENCE. Here are 6 facts about maple production in PA.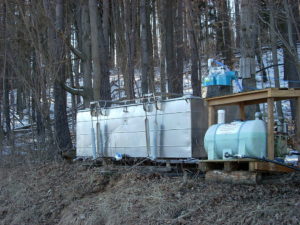 Maple Producer Organizations Across PA Route 6
Northern Pennsylvania has played a pivotal role in the heritage and evolution of maple production. The following organizations support the Maple Producers of the region through bulk supply ordering programs, educational opportunities, and promotional events.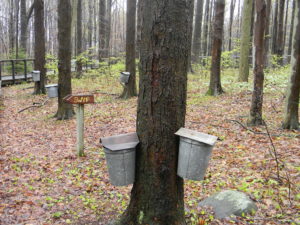 Find Maple Events Across PA Route 6
There's no better way to learn about maple syrup than to see where it comes from, smell the sweet steam during production, and taste its delicious flavor! Check our events page for seasonal Maple Tours and Events hosted by the many maple producers of the PA Route 6 Heritage Region. 

Visit our Tourism Partners

 for more help planning your trip!
Photo Credit: Asbury Woods by Rachel KJ under CC BY-NC-ND 2.0 / Maple Sugaring in Clymer Township by Dincher under CC BY-SA 3.0 via Wikimedia Commons